YES to Work initiative to accommodate post-oil trends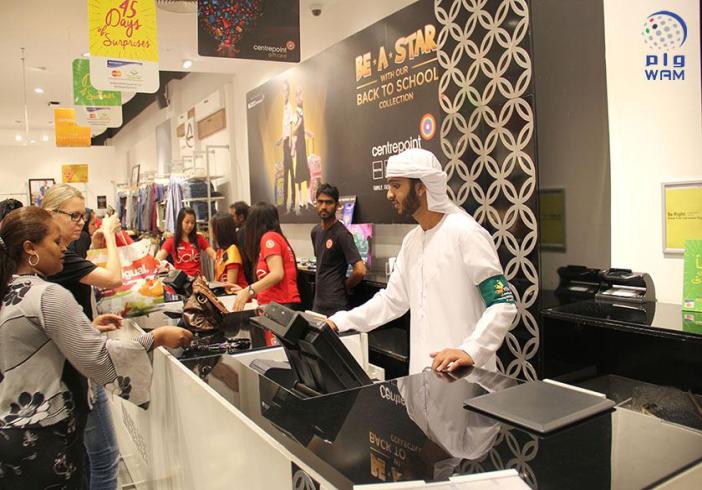 The YES to Work professional training initiative for Emirati students will undergo significant changes to accommodate the post-oil era in the UAE, according to an official of the Abu Dhabi Centre for Technical and Vocational Education and Training (ACTVET).
The vision of a post-oil UAE was inspired by His Highness Sheikh Mohamed bin Zayed Al Nahyan, Crown Prince of Abu Dhabi and Deputy Supreme Commander of the UAE Armed Forces.
ACTVET officials said the tenth edition of the initiative will be launched next March under the patronage of Sheikh Mansour bin Zayed Al Nahyan, Deputy Prime Minister and Minister of Presidential Affairs.
Commenting on the changing programme, Mubarak Al Shamsi, Director-General of ACTVET, noted, ''We promise Emirati young men and women that the YES to Work Spring 2017 will live up to their interests, as well as job sectors.'' He said that registration will open on Monday, 23rd January 2017 at www.yestowork.ae ''The strategic objective of the initiative is to build and develop highly qualified and trained human resources for the local job market, consistent with the Abu Dhabi Plan 2030.'' he added.
YES to Work targets Emiratis between 15-21 years old and involves various work locations among different groups in Abu Dhabi, Al Ain, Western Region, Dubai and Sharjah.
The two-week program will provide students with the opportunity to gain professional experience in a real work environment and acquire specific knowledge by effectively being engaged in a retail environment.
Those participants in the YES to Work Initiative who successfully complete the program will receive a certificate of participation. If the student returns and completes all four stages, they will receive a certified qualification in Retail Services accredited by the UAE National Qualification Authority-NQA.
The students are provided with the opportunity to experience working in a part-time job by working for five hours per day. Participants will have the flexibility to choose between morning or evening shifts. Students will be able to gain experience in various professional areas, such as sales, customer service, stock replenishment, and others.
Follow Emirates 24|7 on Google News.