You can now remit money from UAE ATMs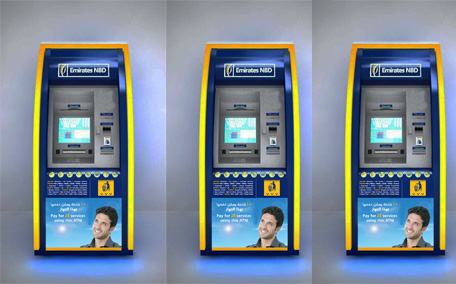 Dubai-based Emirates NBD has announced the launch of the Western Union Money Transfers services on its 715-strong ATM network across the UAE.
In a media statement, the bank said that as an introductory offer, Emirates NBD customers will pay no fees for the remittance service for more than two months, until July 4, 2013.
"The launch will be supported with a two months campaign where customers will have the fee waived if sending from the ATM network for a promotional period," said Sobia Rahman, Regional Vice President, Gulf, Pakistan and Afghanistan, Western Union.
"With the UAE population comprising of a majority of expatriates, there is always a strong market need for remittance services across the world," said Suvo Sarkar, General Manager – Retail Banking at Emirates NBD.
Rahman added that the addition of Emirates NBD ATMs doubles the number of UAE access-points for its customers.
ALSO READ:

111-storey tower coming up on Dubai's Sheikh Zayed Road



Out of Stock: BlackBerry Q10 sold out in UAE in less than a day



Emaar considering tower higher than 1km-high Kingdom Tower
Follow Emirates 24|7 on Google News.