Young Emirati woman overcomes disability, rides horses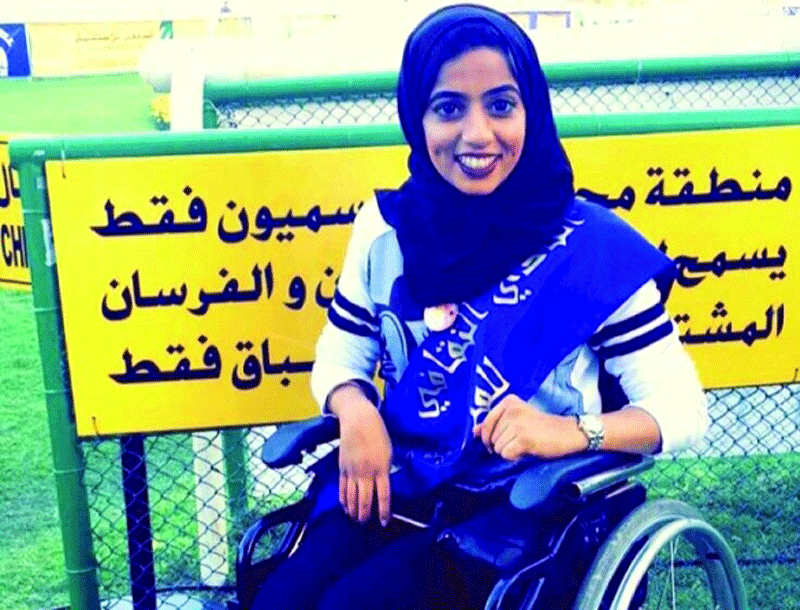 A young Emirati woman with special needs has overcome the disability she was born with and has become a role model for other physically challenged people to emulate, according to a report in the Arabic daily newspaper Al Bayan.

Fatima Saleh Al Baluchi, a 23-year-old woman, was born with legs impaired by polio.

Fatima was not able to go to school because of her father's financial difficulties. Since she had 10 brothers and sisters, she could only get basic education.

Despite her physical disability, Fatima did not give up. Deciding to return to school, she joined evening classes and has now reached Grade 5.

About a year ago, she joined an equestrian club. Defying her disability, she started learning riding and became one of the club's outstanding members. Fatima even planned to participate in races for the disabled in the UAE.

She now moves around in her house on her own without anyone's help. Earlier, she used to walk on her knees.

Fatima wants to have a driver to transport her from her home in Ras Al Khaimah to Dubai and Sharjah to enable her to participate in various events.

She also wants to learn driving and get a car equipped for people with special needs to drive.

Follow Emirates 24|7 on Google News.