Yusuf Estes to speak in Dubai on Saturday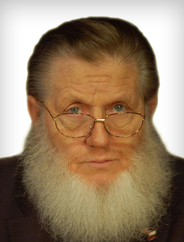 World renowned Islamic scholar and preacher Sheikh Yusuf Estes will address the audience in Dubai on Saturday, February 9).
An official told Emirates 24l7 that more than 1,500 people are expected to attend the lecture. Estes' has chosen the topic of "Message of the Final Messenger" for the Saturday lecture. Entry is free for the public.
Estes will speak at Al Manar Centre near Dubai Bowling Centre in Al Quoz from 8pm to 9.30pm. Estes is currently on a Gulf tour; he'll also give a lecture in Bahrain next week.
Estes was also a keynote speaker at the Dubai Peace Convention which took place in April last year. Estes was awarded Islamic Personality of the Year Award at the Dubai International Holy Quran Award on August 8, 2012.
Active in Islamic missionary work in the United States, Estes is often featured as guest presenter and keynote speaker at various Islamic events as well as frequently appearing on various Islamic satellite TV channels.
Estes has started a free-to-air Internet and satellite TV channel called GuideUS TV which currently broadcasts commercial-free programming on Islam 24/7.
Follow Emirates 24|7 on Google News.