Zayed Giving Initiative launches Neighbourhood Feast project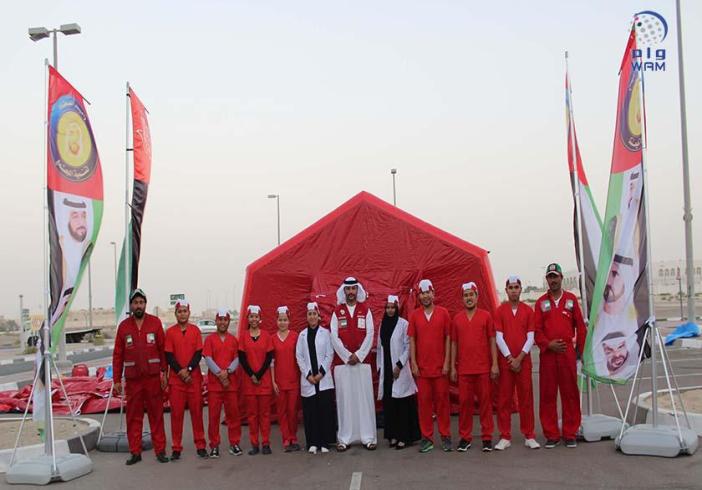 In response to the declaration of UAE President His Highness Sheikh Khalifa bin Zayed Al Nahyan that 2017 is to be the ''Year of Giving,'' Zayed Giving Initiative, ZGI, launched the Neighbourhood (freej in Arabic) Feast initiative as part of the national efforts to promote the culture of giving back to the community and enhance the spirit of volunteering, tolerance and loyalty to the nation.
Dr. Adel Al Shameri, CEO of ZGI, said that the new initiative, the first of its kind in the country, would allow neighbourhoods to host healthy banquets for the underprivileged across the nation.
''The Neighbourhood Feast is an innovative idea, focussing on the three main pillars of the Year of Giving - social responsibility, volunteering and serving the nation. When it comes to volunteering, young Emiratis will be involved in preparing healthy meals for the poor in their respective residential districts. As for community responsibility, the private sector will have the opportunity to provide logistical support to the poor. With regards to serving the nation, this pillar aims at instilling loyalty and commitment in the next generations to serve their country, a trait that is characteristic of Emiratis,'' he added.
The new initiative supports the UAE's long-standing humanitarian and charitable approach, which extends a helping hand to those in need regardless of their colour, sex or ethnicity, Al Shameri said.
Al Anoud Al Ajami, Executive Director of the Emirate Volunteer Centre, announced that the Neighbourhood Feast initiative had launched a pilot phase by hosting a banquet for 100 needy people in Abu Dhabi.
''Other freejs (neighbourhoods) in Abu Dhabi will follow suit,'' she added.
''An award for the best freej will be bestowed, taking into account the number of involved volunteers and companies, and the quality of feasts," she revealed.
Follow Emirates 24|7 on Google News.