Zero-emission electric bike Zerotracer in UAE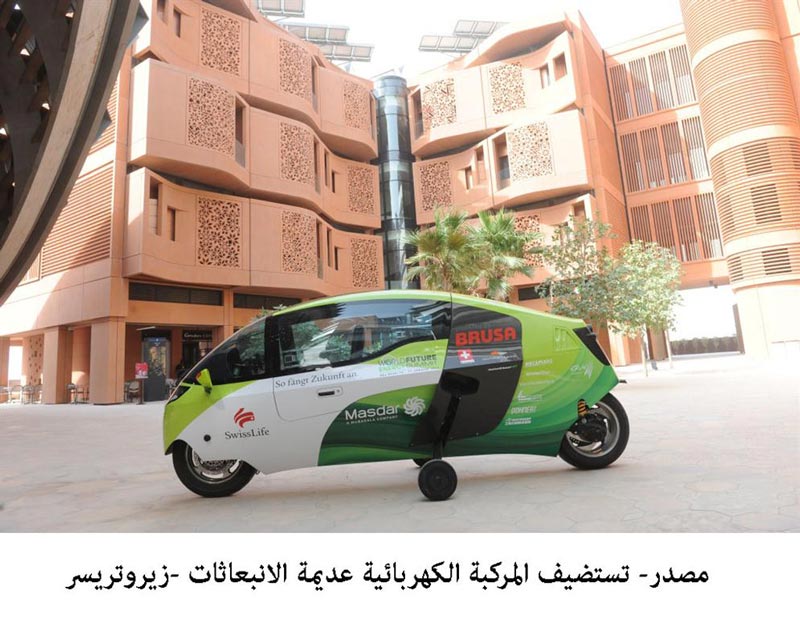 An electric-powered motorcycle that can accelerate from zero to 100kmph in 4.5 seconds -- faster than a Porsche 911 –visited Masdar City in Abu Dhabi on Thursday.

Called the Zerotracer, the fully enclosed motorcycle was showcased to students and faculty at Masdar Institute of Science and Technology, many of whom are conducting research on electric vehicles and other sustainable transportation technologies, according to a press release by Masdar.

The Zerotracer is designed by the Swiss engineering company Designwerk. It has a top speed of 240 km/h and can travel 300 km on a single charge.

"It makes perfect sense to have a zero-emission electric vehicle at Masdar City, a sustainable urban development where the electricity is obtained from solar energy," head of facilities management at Masdar City, Naser Al Marzooqi, said.

" Innovations such as those found in the Zerotracer are necessary to advance sustainable transportation technologies and make them more accessible," he said.

The vehicle set a record for distance covered by an electric car in February 2011 by traveling 30,000 kilometres in 80 days as part of the Zero Emission Race. The race featured four zero emission vehicles and the route took teams through Asia, Africa, Europe and North America.

Making its first tour of the Middle East, the Zerotracer will be showcased at the sixth World Future Energy Summit from 15 -17 January 2013 during Abu Dhabi Sustainability Week.

"Abu Dhabi's leadership in renewable energy and sustainability is well-known throughout the world, making it a great fit for a zero-emission vehicle like the Zerotracer," Tobias Welser, one of the designers of the Zerotracer, said.





Follow Emirates 24|7 on Google News.