Employee compensation: Are you being paid fairly?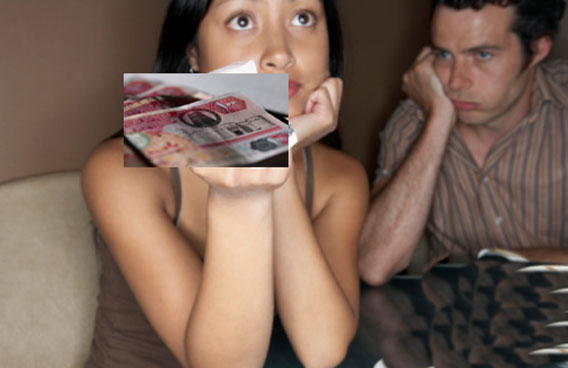 When Aimee Brenden, an employee at a retail company in Dubai, inherited some reports from another division, she saw some discrepancies. Her co-worker, doing exactly the same kind of a job was getting about 40 per cent more than she was taking home.
"I've been in this company for six months now. During my interview, I was told how everything was fair at the workplace... but after I saw these papers, all I can say is, I'm shocked. This is a huge pay gap and I feel so cheated," Brenden (last name changed on request) told this website.
She isn't alone in facing this problem. Differences in paycheques is a problem that comes to haunt employees often, but can be quite disturbing when it is determined by unfair factors such as gender or nationality.
According to recruitment experts, there are many factors that determine how much an employee will take home – some can be totally professional but some on the other hand smack of personal preferences of the employer.
According to Konstantina Sakellariou, Partner, Marketing and Operations Director, at Stanton Chase, "years of experience, industry expertise, years of regional experience, scarcity of skills (for instance, strong specialisation in a sector of interest)," are factors that will determine the figure on an employee's paycheque. "Unfortunately, several times nationality and gender also play a role," she told Emirates 24|7.
Amer Zureikat, VP Sales, Bayt.com, believes, "employee paycheques naturally differ according to the position, company and the candidate. Although specific positions in companies normally have certain salary brackets, but one's specific salary differs - within this bracket - according to his qualifications and experience."
An HR expert, who spoke on the condition of anonymity, said many times salaries depend on personal preferences of the employer. "Many times when candidates come to us looking for jobs, they say their current employer is not paying them fairly. They have stories to tell us about how others are making more just because they may be the bosses favourite or come from a country that the employers perceive to be superior," he said.
According to Bayt's 2010 Middle East salary survey, the level of satisfaction in the UAE when it comes to salaries is far lower than countries such as Oman, Qatar and the KSA but better than the regional average. "[Our survey] showed that 58 per cent of professionals in the UAE are satisfied to very satisfied with their salaries - compared to 44 per cent regional average. Oman, Qatar and the KSA were among the top scorers with 72 per cent, 66 per cent and 60 per cent confirming the same," said Zureikat.
Commenting on ways to ensure that employees get a fair pay, experts believe that being aware is the best option. "There is always a benchmark as per the market standards. For senior positions, there are salary surveys that give an indication, while also past experience, word of mouth, information from respective recruiting companies or executive search companies assist in understanding if the proposed offer is according to the market standards or not," said Sakellariou.
Other factors, both internal and external, can also influence pay levels. "Pay rates in any given country can be influenced positively or negatively by the economy, good corporate performance, pay rates in the public sector, competition for talent, depreciation/ appreciation of the US dollar, growth of opportunities, employer laws, taxes, development of country infrastructure amongst many others," elaborated the Bayt.com expert.
From an employee's perspective, he added that candidates do the groundwork to ensure that she/he gets a fair pay. "First and foremost, an employe should know what his qualifications and his experience are worth in the market and how much he should be earning for the specific position he is applying to. Next thing to do would be to get a clear idea about the pay structure for this position with his potential employer (ie: a 100 per cent fixed or partially fixed with commissions and incentives) and most importantly, the benefits he would be entitled to - the bonus and training schemes - as all these do count when assessing a proposed pay package.
Follow Emirates 24|7 on Google News.