Facebook's Zuckerberg sues over rights to Hawaiian hideaway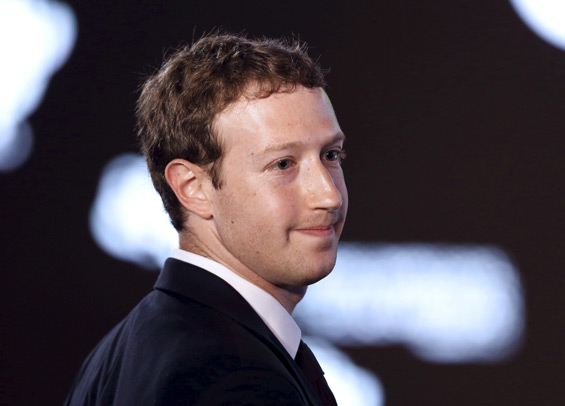 Facebook co-founder Mark Zuckerberg has launched a raft of lawsuits that could see the U.S. billionaire secure full ownership of his island hideaway from local Hawaiian families who retain rights over the land dating back generations.
Documents filed on Dec. 30 in the Hawaii State circuit court - and reported in the Honolulu Star Advertiser newspaper - show that three Zuckerberg companies filed the lawsuits under what is known as 'quiet title and partition'.
This is the legislative process used to establish ownership of land where inheritance has occurred over generations and there is no formal documentation or title deeds.
Court papers seen by the Thomson Reuters Foundation reveal that more than 300 people are named in one action alone. All appear to have been identified as land owners who may have inherited or retain a partial interest in the tracts bought by Zuckerberg and his wife, Priscilla Chan, in 2014.
Forbes reported that Zuckerberg paid close to $100 million for 700 acres of prime seafront land on the secluded north shores of the island of Kauai in 2014.
Around 400 acres are described as 'white sand beachfront' while another 350 acres contain a former sugar cane plantation, a working organic farm and another '2,500 feet of oceanfront'.
In a Facebook post on Dec. 28, two days before the law suits were filed, Zuckerberg posted pictures and comments on a family visit to Kauai with his wife and son, Max.
"A few years ago, Priscilla and I visited Kauai and fell in love with the community and the cloudy green mountains. We kept coming back with family and friends, and eventually decided to plant roots and join the community ourselves," he wrote.
"We bought land and we're dedicated to preserving its natural beauty. It's filled with wildlife like pigs, turtles, rare birds and seals, and local farmers use it to grow fruits and spices. I love taking Max to explore and see all the animals," he wrote.
"QUIET TITLE" SYSTEM
Private ownership of land was virtually an unknown concept in Hawaii until the 'Great Mahele', a programme of land redistribution enacted in 1848.
In 1850 the Kuleana Act was approved and people were given the right for the first time to petition for title of land on which they had lived or worked. This also allowed descendants to inherit land automatically in the absence of a will or deed.
Today, small fractions of larger tracts of land can be owned by many descendants who have no paper proof or documentation but can prove a long-term familial - and therefore legal - interest.
The 'quiet title' system can be used to establish ownership and to force a sale. Ultimately, the issue is decided by a judge who can put the land to auction to the highest bidder.
According to the Honolulu Star Advertiser, local lawyers say that while quiet title actions do occur in Hawaii, they can be difficult for locals to defend because they require extensive research and funds.
Zuckerberg's lawyer in the matter, Keoni Shultz, did not respond to a Thomson Reuters request for comment by the time of publication.
However Shultz told the Honolulu Star Advertiser that it is common for large tracts of land in Hawaii to contain smaller parcels that do not come with clear ownership titles.
"Quiet title actions are the standard and prescribed process to identify all potential co-owners, determine ownership, and ensure that, if there are other co-owners, each receives appropriate value for their ownership share," Schultz said.
Follow Emirates 24|7 on Google News.