Family says booted off Delta flight over child's seat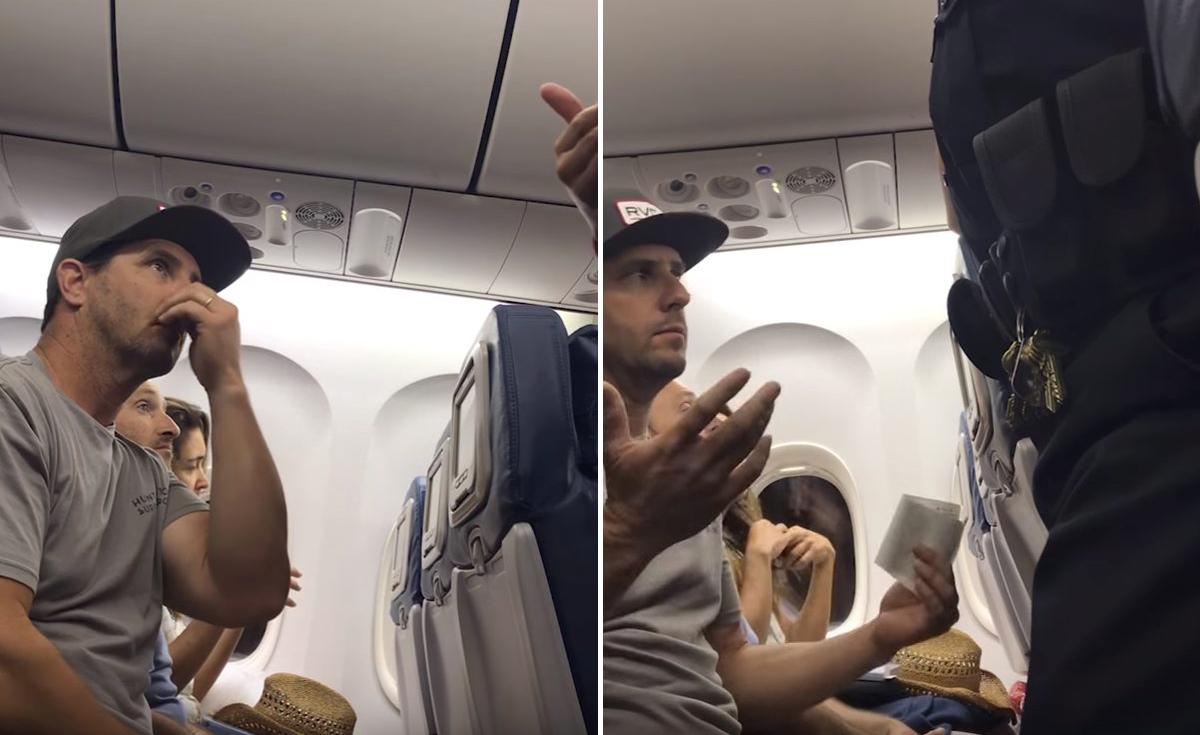 In yet another incident that could prove a public relations nightmare for the US airline industry, a California couple is claiming they were kicked off an overbooked Delta flight for refusing to give up their child's seat.
The incident unfolded last week as the Schear family of Huntington Beach were flying home from Hawaii to Los Angeles.
In a video of the April 23 confrontation filmed and posted by the couple on YouTube, a flight attendant is overheard asking that they give up a seat occupied by their two-year-old son.
The father, Brian Schear, initially refuses on grounds the seat was paid for but finally relents. He is nonetheless booted off the flight with his wife and two toddlers.
"This is a federal offense and then you and your wife will be in jail and your kids will be in foster care," a crew member is overheard telling Schear when he first refuses to disembark.
Delta airlines said in a statement to AFP on Thursday that the company was "sorry for the unfortunate experience" and had reached out to the family to refund their travel and offer compensation.
"Delta's goal is to always work with customers in an attempt to find solutions to their travel issues," the statement adds. "That did not happen in this case and we apologize."
Brian Schear said the family had to scramble to find a hotel room after being kicked off the airplane and paid $2,000 the next day for another flight, this time on United Airlines.
"We never thought it was going to get to the point where they were actually getting us all off the flight," he told the local CBS television station.
"As we were leaving the plane, there's four or five passengers waiting for our seat. The bottom line is, they oversold the flight."
Public relations nightmare
Schear said the seat he was asked to give up had originally been bought for his 18-year-old son Mason, who ended up going home on an earlier flight so the younger child could use it.
"Sir, Mason is not here, so Mason is the one that owns the seat," a crew member is overheard telling him on the video.
The Delta crew also tries to coax Schear into giving up the seat by telling him that under federal regulations, two-year-old children must sit on an adult's lap during a flight.
Schear fired back that that argument did not hold up given that the toddler flew out in a separate seat on the way to Hawaii and was doing the same on the way back.
Delta's website encourages parents to purchase a separate seat for children as does the Federal Aviation Administration (FAA).
"We want you and your children to have the safest, most comfortable flight possible," the airline's website states. "For kids under the age of two, we recommend you purchase a seat on the aircraft and use an approved child safety seat."
The video of the California family's mishap, which was being widely shared on social media Thursday, follows a number of other incidents that have prompted outrage and proven a public relations fiasco for some of the airlines involved.
The most notable was that of a doctor who was left bloodied after being dragged off an overbooked United Airlines flight last month in Chicago.
Several days later, a Delta passenger was forced off a flight for making an emergency bathroom run while the plane was waiting for take off.
United also made headlines last month after a giant rabbit being flown from Britain to Chicago died while in its care.
Follow Emirates 24|7 on Google News.