FBI not in on Malaysia crash probe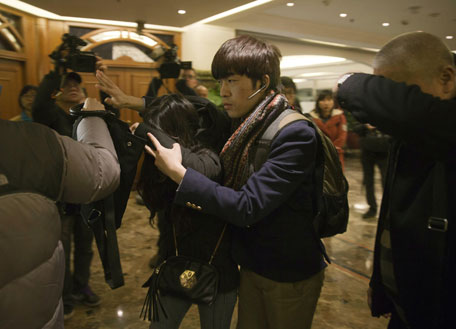 The FBI has not sent agents to Kuala Lumpur to assist in the investigation of a Malaysian Airlines plane that went missing on Saturday, according to a senior US law-enforcement official, though representatives from other US agencies and plane-maker Boeing are expected to arrive on Monday.

The plane, a 777-200ER, disappeared suddenly, and though no wreckage has been found, the 239 passengers and crew aboard flight MH370 are presumed dead.

So far, Malaysia has not asked for help from the FBI or the Department of Homeland Security, and the agencies have not sent investigators, a second official said. The officials spoke on condition of anonymity because of the sensitivity of the subject.

The FBI and other US law-enforcement agencies have offered to help, the second official said, and they have forensic and analytic tools and criminal investigation expertise that likely could help the probe.

Because no wreckage has been located, the legal jurisdiction for the crash has not been determined and no government or agency is formally in charge.

On Saturday, a small team of experts from the National Transportation Safety Board, Federal Aviation Administration and Boeing departed for Kuala Lumpur and were expected to arrive there on Monday.

That team also has not been formally invited to participate, because no authority has taken charge of the investigation yet.

"It's a small team," said NTSB spokeswoman Kelly Nantel, declining to give a precise number. "Just enough to have some boots on the ground to be able to mobilize quickly if they're able to locate the aircraft."

The FAA said one of its staff was on the team. Boeing declined repeated requests for comment.

Officials investigating the disappearance suspect the plane may have disintegrated in mid-flight, a senior source close to the investigation said on Sunday, as Vietnam reported a possible sighting of wreckage from the plane.

Asked about the possibility of an explosion, such as a bomb, the source said there was no evidence yet of foul play and that the aircraft could have broken up due to mechanical causes.

An authoritative US government source said the United States has extensively reviewed imagery taken by its spy satellites for evidence of a mid-air explosion, but seen none. The source said US satellite coverage of the region is thorough.

But the source indicated this did not categorically rule out an explosion.
Follow Emirates 24|7 on Google News.