FBI's Comey says won't dwell on sacking, will "be fine"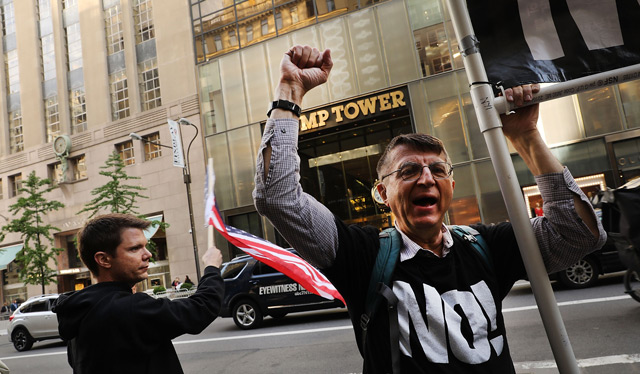 Former FBI director James Comey says in a farewell letter to colleagues that he will "be fine," and won't dwell on how he was fired by President Donald Trump, CNN reported Wednesday.
Comey was abruptly dismissed Tuesday by the Republican president, who said the issue was Comey's inability to lead. But Trump floored many since it was Comey himself leading the investigation of Trump's campaign and Russia.
"I have long believed that a President can fire an FBI Director for any reason, or for no reason at all. I'm not going to spend time on the decision or the way it was executed. I hope you won't either. It is done, and I will be fine, although I will miss you and the mission deeply," Comey said in a letter to agents and colleagues.
"In times of turbulence, the American people should see the FBI as a rock of competence, honesty, and independence. What makes leaving the FBI hard is the nature and quality of its people, who together make it that rock for America," Comey added.
Trump's stunning sacking of Comey sparked a political firestorm in Washington and plunged his young presidency into turmoil.
Furious Democrats suggested the FBI's work will now be hopelessly tainted and demanded a special prosecutor akin to those appointed during Richard Nixon's Watergate scandal or the run-up to Bill Clinton's impeachment.
The White House rejected the idea.
"We don't think it's necessary," said White House spokeswoman Sarah Huckabee Sanders.
Follow Emirates 24|7 on Google News.