Food prices skyrocket in life under curfew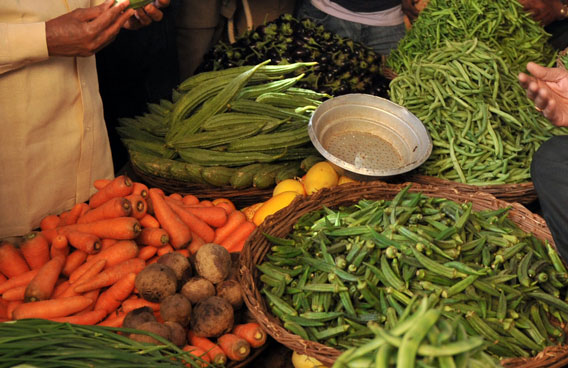 After nine days of demonstrations across Egypt's cities, towns and villages, the life of the residents has transformed, at least in the short term.
Prices of food items such as fresh vegetables, fruit, bread, fish and meat have skyrocketed. Fishermen cannot go out to the seas due to petrol shortage and the high price of meat means regular people can no longer afford it.
People rushed to stock up on food items despite the hike in prices in areas where the curfew hours stretch from 3pm till 9am.
Bakeries have been forced to change their timings and now function from 9am to 3pm instead of starting in the early morning hours. The delayed start combined with the shortened hours has led to thousands of people queuing up outside the bakeries waiting for their turn to buy bread.
Businessmen lament their inability to meet customers' demand due to the new shortened timings. Sectors that provide vital services such as hospitals and bakeries should not have to follow the curfew hours, say traders.
Banks remain closed and tanks are parked at the entrance of banks to protect them from looters and attackers who tried to rob the banks after the police disappeared from towns and cities.
Follow Emirates 24|7 on Google News.