Foundation stone laid for UAE mission in Kazakhstan capital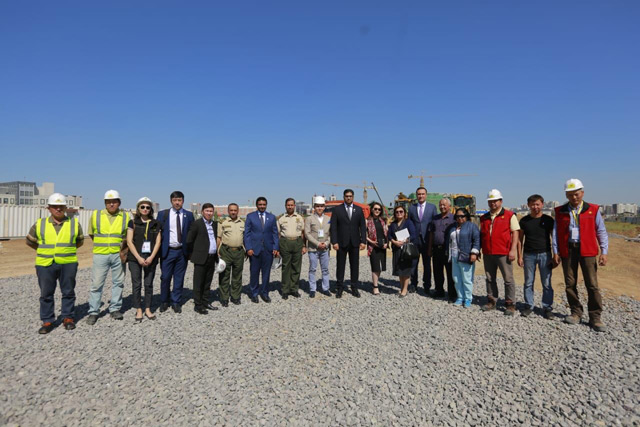 Dr. Mohammed Ahmed bin Sultan Al Jaber, UAE Ambassador to the Republic of Kazakhstan, has recently participated in laying the foundation stone of the UAE mission compound in Astana, in the presence of the mission staff and military attaché and the contractors.
The new compound is an extension of the distinguished relations of friendship between the UAE and the Republic of Kazakhstan which will contribute to the continuation of constructive and fruitful cooperation between the two friendly countries, Dr. Mohammed Al Jaber said.
The UAE mission in the Kazakhstan compound is located on 26,000 square metres of land, located next to the most important landmarks in the city of Astana. The compound consists of an embassy building, a consular building, as well as a residence for the head of the mission and a guest house with several other service supplements. The project reflects the UAE's identity and values and highlights its rich culture derived from its heritage and future aspirations.
Follow Emirates 24|7 on Google News.