From shabby to chic, downtown LA gets a facelift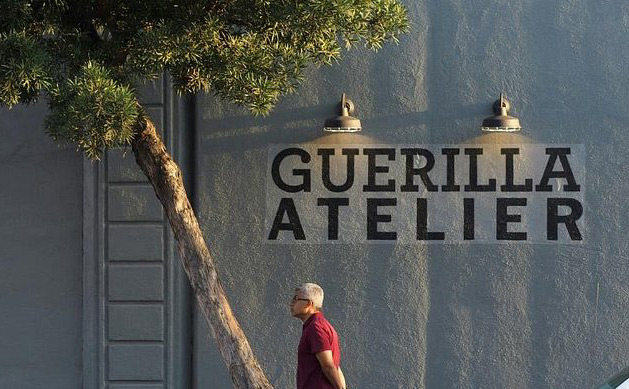 Once a bleak neighborhood of deserted streets and half-empty office buildings, downtown Los Angeles is experiencing a stunning revival as restaurants, businesses and new residents pour into the city.
From luxury lofts and hotels to trendy bars and cutting-edge art galleries, the area is getting a new lease on life and casting a shadow over posh Beverly Hills and Hollywood, which have traditionally drawn visitors to the sprawling city.
Dilapidated office buildings that sat empty for decades are now buzzing with activity while beautiful Art Deco structures and theatres are being refurbished to their historic splendor.
"When I was growing up, the downtown area was pretty much a ghost town, really derelict and a place you would always drive past," said Brigham Yen, 35, a realtor who has chronicled the area's revitalization on his Downtown LA Rising blog.
"But over the last 10 years and especially since 2013, there has been a shift and the story here is we are creating a city - a city within a city.
"We are doing this block by block and downtown Los Angeles is becoming a destination."
Carol Schatz, the longtime head of the Central City Association and a Los Angeles native, said the defining date for the start of the city's renaissance was 1999, when local officials adopted an ordinance that made it easier for developers to convert historic buildings downtown into housing.
The stars aligned
Financial investors initially shied away from the area, and the 2008 economic crisis didn't help. But in recent years the stars seem to have finally aligned in favor of the city's rebirth.
Construction cranes that crowd the downtown skyline attest to the revival, as do the tall buildings that are gradually replacing parking lots that once dotted the area.
"At the time we started this effort, the second largest city in America had about 18,000 people living downtown," Schatz said. "Fast forward and we now have about 69,000 people living there."
She said since 2000, investors have poured $30 billion dollars into the downtown area. She believes the money will continue to flow as the city buries its gritty past.
"I think this is unstoppable," Schatz said. "We are at the beginning ... and there is a recognition among the general population that our city finally has a vibrant center."
Chinese investors are involved in some of the biggest projects, including Metropolis, comprising a hotel and three residential towers that will be the largest mixed-use complex on the West Coast once it is completed in 2018.
Yen said as demand for housing has increased in recent years so have prices, which have more than doubled in some areas.
"A studio rental in some buildings will cost at least $2,300 a month when in 2013 it was probably $1,700," he said.
Bigger businesses & developers
Nowhere is the downtown LA rejuvenation more apparent than in the Arts District, where international designers, trendy shops, art galleries and even media and tech companies are snapping up converted warehouses and industrial lots at a dizzying pace.
Warner Music Group next year plans to move hundreds of employees from the Burbank suburbs to a former Ford Factory auto plant in the neighborhood.
"I have been here three years and in the last 12 months I've seen a drastic change," said Victor Go, store manager at Poketo, which sells housewares, jewelry and art products.
"More and more, we're seeing bigger businesses and developers come in."
But while the district's transformation has been good for business, it has also put an end to the cheap housing and warehouse space that first attracted artists to the area, Go said.
"The change is great for people with privilege ... but for those who inhabited the city it's been less so," he said.
Gentrification has also put a spotlight on Skid Row, a 50-block sliver of downtown that is home to one of the largest concentrations of homeless people in America.
Yen said that while the homeless encampments are shocking and in stark contrast to the nearby recovery, the responsibility for all that misery lies squarely with local officials who for years ignored the issue.
"Before people moved into downtown, no one cared about the homeless," he said. "If you didn't see them, they didn't exist."
Shatz said some investors had been turned away by the infamous homeless neighborhood, but the vast majority recognized efforts being made by city officials to build affordable and temporary housing.
"I think it's extraordinarily important that we have achieved this measure of success in the second largest city in the country, that people have a newfound pride in their city," she said.
Roya Moharrami, a resident of Culver City, located west of Los Angeles, said she rediscovered the downtown area in the last years and now keeps coming back for more.
"I used to come downtown and there was nothing here," said the 47-year-old jewelry designer. "It's amazing how they have refurbished it.
"I like the vibe. It's cool, it's artsy and young," she added. "It's becoming a city."
Follow Emirates 24|7 on Google News.