Fujairah least expensive in UAE to deliver a baby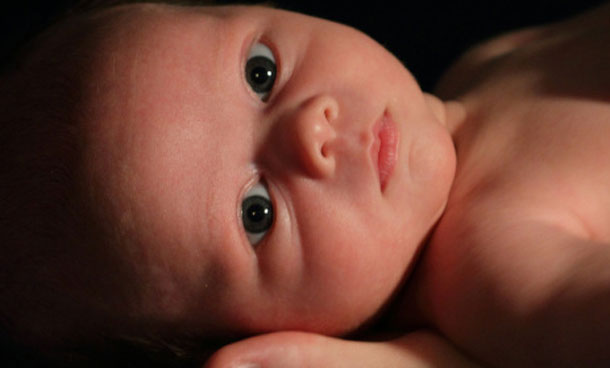 You can now deliver a baby for just Dh1000 within the UAE. That's what a hospital in Fujairah is offering.
Just days after the UAE's Ministry of Health's (MOH) formalised its decision to increase the fees for deliveries in government and MOH-affiliated hospitals by 100 per cent, toDh5500, the GMC Hospital in Fujairah is offering a maternity package for less than one fifth of the price.
At GMC in Fujairah, it now costs Dh1,000 for a normal delivery and Dh3,000 for a C-Section, and the package is inclusive of a three-day stay in a private room.
The hospital has branches in Ajman, Fujairah and Dubai, but only the first two offering obstetrics and gynecology.
In September Emirates 24|7 had published a report about how the hospital's branch in Ajman was offering child delivery packages for just Dh2000.
At GMC Hospital in Ajman, the charge for a normal delivery in a shared room is Dh2,300 while for a C-Section it costs around Dh5,050 for a three-day stay.
Moideen Thumbay, Director, Thumbai Group, which operates the GMC Hospital and Research Center had earlier said that the hospital's delivery section is always full with pregnant women queuing up from as far as Al Ain, Abu Dhabi, Dubai, Sharjah and even Oman.
The minimum cost of a delivery package in a private hospital in Dubai is Dh5000 and can go upto Dh11950 for a normal delivery.
Meanwhile, private hospitals in Dubai said they have decided against raising the cost of maternity packages for now.
Officials at many hospitals told Emirates 24|7 that the charges at private hospitals, which are already high compared to government hospitals, may not be revised.
"Right now we are unaware of any decision being made to increase the maternity charges. Whatever is on our website will continue to apply," said an official at the American Hospital, one of the leading hospitals in the emirate. The administrative head at the hospital however declined comment for this article.
American Hospital currently charges Dh11,950 for a normal delivery with two days stay and Dh22,950 for a C-Section with a four-day stay.
In comparison, the charges at Medcare are Dh8,500 for a one-bed suite and Dh17,500 for a royal suite for normal delivery and Dh17,500 for a one-bed suite and Dh33,500 for a royal suite for a C-Section.
Charges for a normal delivery at Zulekha Hospital in Dubai vary between Dh5,000 and Dh8,000 based on the package and between Dh9,000 and Dh15,000 for a C-Section delivery.
At Al Zahra hospital in Sharjah, prices for a normal delivery range between Dh6,000 and Dh10,350, which also includes postnatal care while the cost of a C- Section varies between Dh17,250 and Dh19,550?
A normal delivery at hospitals run by the MOH currently costs just Dh2,500 while a Caesarean amounts to Dh5,000. Starting January 1, the fees of natural births in the government hospitals would be Dh5,000, while a Caesarean operation will cost Dh8,000 for health card holders.
The fees would be double for those without health cards. MOH said the hike is to meet the increasing costs of medicines, equipment and supplies used in these operations.
According to Khalid Majid Lootah, Assistant Undersecretary for Institutional and Supporting Services, at the Ministry of Health, the increase of the natural and C-section birth operations in the Ministry's hospitals comes in response to the recommendations of the Ministry of Finance to cover the costs including those of medicines, supplies and equipment.
Lootah explained that the prices have been revised according to the costs and wages compared to the increased rates of the authorities and public sector for six months taking into consideration that the total costs of the Ministry's operations are less than those of the private sector with an average of 30 per cent.

Follow Emirates 24|7 on Google News.