Fujairah's Wadi Wurayah designated 'Biosphere Reserve' by UNESCO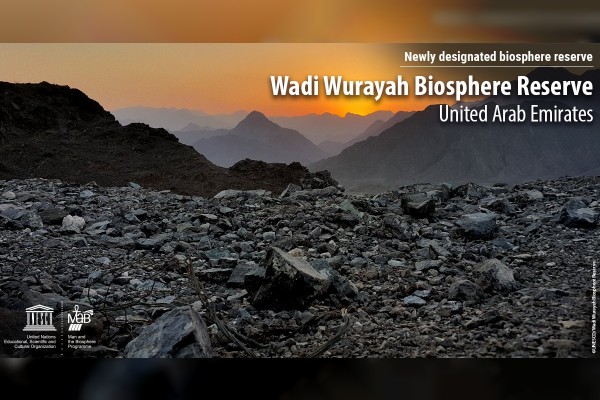 Wadi Wurayah in Fujairah has been designated a 'Biosphere Reserve' by the United Nations Educational, Scientific and Cultural Organisation (UNESCO).
On its official Twitter account, the UNESCO today announced that the Fujairah nature spot won the prestigious accolade.
The designation is awarded for protected areas that demonstrate a balanced relationship between people and nature and promote sustainable development. The site is one of 24 natural spots that won the coveted status.
Located in the Emirate of Fujairah, the site consists of a water catchment area in an arid climate that is part of the Haiar mountain range. It hosts a rich fauna and flora endemic to the Arabian Peninsula and is one of the last Emirati places where traditional farming practices are still maintained.
The Wadi is home to 81 bird species, 20 mammal species, at least nine reptile and amphibian species and 467 invertebrates.
A National Ecotourism Project was announced by the Ministry of Climate Change and Environment on 5th July. It listed Wadi Wurayah as a destination to be promoted to tourists.
Biosphere Reserves are areas comprising terrestrial, marine and coastal ecosystems. Each reserve promotes solutions reconciling the conservation of biodiversity with its sustainable use.
The reserves are considered 'Science for Sustainability support sites' – special places for testing interdisciplinary approaches to understanding and managing changes and interactions between social and ecological systems, including conflict prevention and management of biodiversity.
Biosphere reserves are nominated by national governments and remain under the sovereign jurisdiction of the states where they are located. Their status is internationally recognised.
Follow Emirates 24|7 on Google News.