Gamal Mubarak falls from grace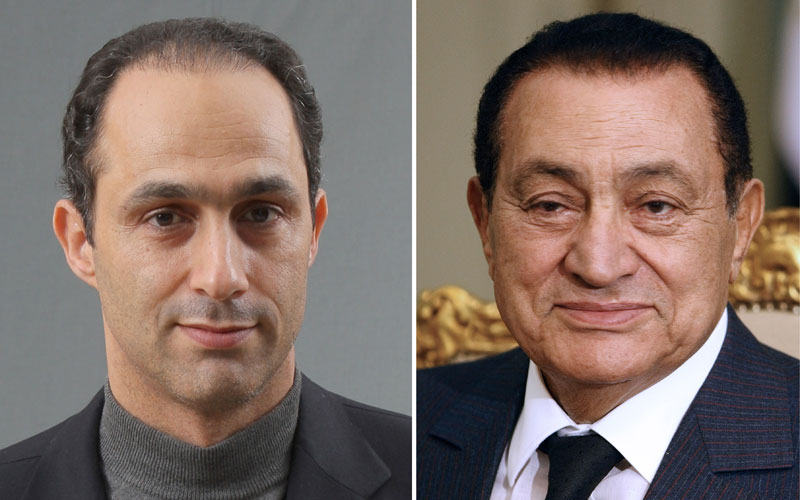 Two weeks ago, President Hosni Mubarak's son Gamal was widely seen as his father's successor, but the ambitious former banker's plans have been shattered by a popular uprising and a military takeover of regime affairs.
On Saturday, the top executive committee of Mubarak's ruling National Democratic Party (NDP), which includes Gamal, resigned en masse, a move swiftly welcomed by the United States as a "positive step."
"The members of the executive committee resigned from their posts. It was decided to name Hossam Badrawi secretary general of the party," the regime's channel announced amid ongoing opposition street protests.
Badrawi, who is reputed to have good relations with opposition figures, replaces Safwat al-Sherif as head of the executive committee, and also Gamal Mubarak as head of the party's influential political bureau.
The NDP executive committee has six members, including its secretary general. Gamal was its number two, and also headed the 30-strong political committee.
Hosni Mubarak remains president of both the party and of Egypt, despite the nationwide street revolt against his rule.
"They replaced the hated leaders of the NDP by a man who is more open," said Mustafa Kamel al-Sayyed, professor of political science at Cairo University.
"This distances Gamal from his plans to succeed his father."
It could also weaken the president "who counted on his son to make a link with the party," Sayyed said.
Gamal Mubarak, 47, had been primed to take over from his father, but his lack of popular support and question marks over the amount of support a civilian could expect from the country's powerful military establishment had been seen as key obstacles on his path to the presidency.
A US diplomatic cable from 2007 reported that the army could constitute a "crucial obstacle" to plans for the younger Mubarak to lead the Arab world's most populous nation.
Gamal and his entourage of businessmen, who support a speedy liberalisation of Egypt's economy, were also unpopular in a country where 40 percent of the population live around the poverty line -- on just two dollars a day.
The resignation from the NDP of Gamal's eminence grise, steel magnate Ahmed Ezz, gave an early indication that he might fall from grace.
And when President Mubarak sacked the government in a bid to appease protesters, the first to go were the very businessmen close to Gamal.
"The Gamalists have been totally sidelined, crushed even," one European diplomat told AFP.
The protesters who have rattled the regime and sent shock waves across the international stage have repeatedly demanded an end to the collusion between the state and the NDP.
They are also calling for the dissolution of parliament and new elections after ballots last November which saw the NDP gain even more control of a parliament it already dominated.
Follow Emirates 24|7 on Google News.