Gang of 'CID' robbers have Sharjah on the run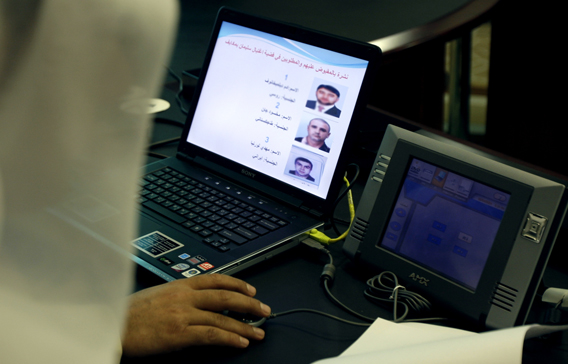 A new gang of robbers, posing as fake CID officials, have been creating havoc among residents in different parts of Sharjah.
A number of victims have complained about the gang beating them up and threatening them with guns and other deadly weapons.
The gang members move around in a four-wheel drive and target mainly expatriates spotted in in Rolla Square and the industrial areas.
They ask for identity papers and then take victims into the vehicle, before robbing them.
"I came in a bus to Rolla Square. While I was walking towards my house, a four-wheel drive suddenly stopped and a hefty man in Arabic attire asked me for my identity card. When I was trying to take out the card, he forced me into the car and started questioning me. There were three other men, posing as Criminal Investigation Department inspectors," said a Bangladeshi expatriate who asked not to be names.
"Once they forced me inside the vehicle, they closed the door and the vehicle began moving. The men checked my wallet and when I resisted one took out a gun and put it in my mouth," he added.
"I was too scared to react and passed on whatever money I had in my wallet. They also took my mobile phone," he added.
"The vehicle kept moving through the busy city and they dumped me in the city itself and disappeared," the victim said.
According to Sharjah Police, genuine CID now carry a bilingual identification card in English and Arabic.
"People can ask the CID officials to show their identification card. If there is any such complaint they can report it immediately to the Sharjah Police. If anybody suspects that such fake CIDs are causing trouble in their neighborhood, the matter should be immediately brought to the notice of Sharjah Police," an official told this website.
Two other victims too reported a similar story to Emirates 24|7.
A social worker who has come across such incidents in recent weeks in Sharjah said: "I have heard that several such incidents have happened in different areas. People are also often too scared to report this matter to the police, but they should."

Follow Emirates 24|7 on Google News.