GDRFA Dubai discusses modification of residency status for defendants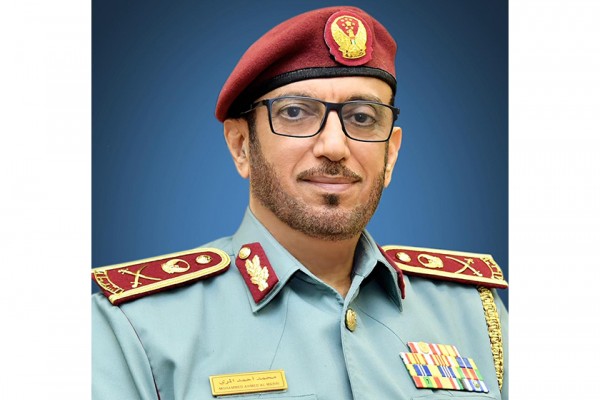 Major General Mohammed Al-Marri, Director-General of the General Directorate of Residency and Foreigners Affairs in Dubai, GDRFA, received a number of consular representatives in Dubai from India, Bangladesh, China, Ethiopia, Pakistan, Philippines, Kenya, Sri Lanka and Indonesia, with the aim of strengthening cooperation with regard to the modification of the residency status for defendants.
At the beginning of the meeting, Al-Marri welcomed the representatives and reviewed the details of the cabinet's decision to amend the conditions of residency in the country. He pointed out that the 2018 initiative is entitled "Protect Yourself by Modifying Your Status" within "Year of Zayed." He also informed the representatives of the procedure of receiving the violators' requests and the facilities provided by the department. He stressed that the UAE is a tolerant country that makes all efforts for everyone to live safely, securely and happily.
Al-Marri was accompanied by Brigadier-General Khalaf Ahmed Al Ghaith, Director-General Assistant of Follow-up Sector of Violators and Foreigners in Dubai. Lieutenant Ghazi Al Nuaimi, Deputy Assistant Director of Follow-up Affairs; Lieutenant Abdullah Atiq, Deputy Assistant Director of Investigation Affairs; Lieutenant Jassim Ahli, Director of the Entry Permit Department, and a number of senior officers and officials inspected the facilities prepared for the reception of residents to adjust their conditions during the period spanning 1st August to 31st October.
"This cooperation with the consulates in Dubai will contribute significantly to conveying our message to violators of the need to cooperate with the concerned authorities to change their situation without hesitation or fear, and to respond to all their inquiries," Al-Marri said.
The late Sheikh Zayed bin Sultan Al Nahyan always cared for the residents of the UAE without distinction between them and the citizens of the State and extended a helping hand to every needy person regardless of nationality. President His Highness Sheikh Khalifa bin Zayed Al Nahyan continues his father's legacy to facilitate the affairs of citizens and residents as much as possible, thus making the UAE a safe destination for everyone to live and work in.
Al-Marri added that Dubai is keen to provide good support and facilities to disabled residents to help them enjoy of a decent life in the country, in addition to achieving the vision of the leadership that the UAE community is completely free of violators.
Brigadier-General Al Ghaith appealed to violators to respond to the deadline and take advantage of this opportunity to amend their status to avoid legal accountability by visiting the designated offices at the headquarters of the follow-up sector of the violators (foreigners) in the Al-Aweer area or through the Customers Happiness Centres. He said they should submit applications, explain their situation in detail, and complete the necessary supporting documents in case of need from other parties to correct their status.
Follow Emirates 24|7 on Google News.