George Harrison on Eric Clapton's new LP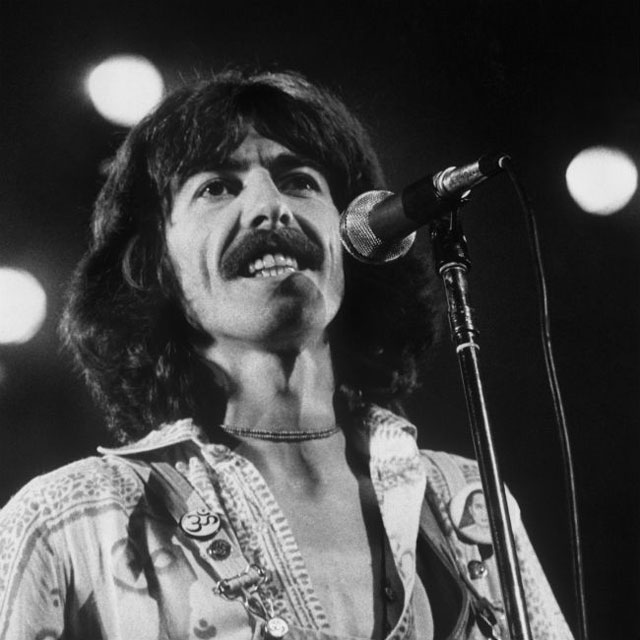 The late George Harrison's guitar playing is featured on Eric Clapton's 23rd studio album 'I Still Do'.
Clapton has unveiled the tracklisting for his album on his website (Ericclapton.com) and the track 'I Will Be There' features a credit to L'Angelo Misterioso - which was the pseudonym Harrison used when he played guitar on Clapton's song 'Badge', which featured on Cream's 1969 album 'Goodbye'.
Harrison - who died in November 2001 at the age of 58 - and Clapton were close friends in the 60s and Clapton even featured on The Beatles' 'White Album' in 1968, providing the solo to 'While My Guitar Gently Weeps'.
However, their friendship was effectively ended when Clapton had an affair with Harrison's wife Pattie Boyd and went on to marry her in 1979, two years after she divorced the former Beatle.
But the two music legends did eventually reconcile their relationship and became close again.
For his 23rd studio album 'I Still Do', Clapton has reunited with 'Slowhand' producer Glyn Johns and he's very pleased with the music they've made together.
Clapton said: "This was a long and overdue opportunity to work with Glyn Johns again, and also, incidentally, the fortieth anniversary of 'Slowhand'!"
For the artwork of 'I Still Do', Sir Peter Blake - who co-created The Beatles' 'Sgt. Pepper's Lonely Hearts Club Band' cover among many others - has produced an illustration of the 'Tears in Heaven' hitmaker and has signed the bottom right hand corner of it.
Johns - who is known for his work with The Who, The Eagles and Led Zeppelin - last teamed up with Clapton on 'Slowhand' almost four decades ago.
'I Still Do' is the follow-up to 2014's 'Clapton & Friends: The Breeze, An Appreciation of JJ Cale' record.
The album will be released through Clapton's Bushbranch via Surfdog Records on May 20.
Follow Emirates 24|7 on Google News.