Google executive to be freed: Sawiris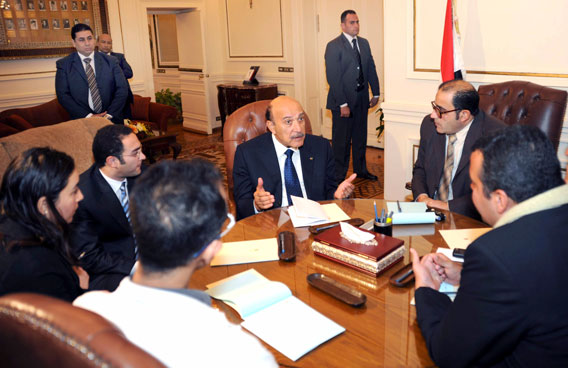 Egyptian telecoms tycoon Naguib Sawiris said on Sunday that authorities had promised him a Google Inc executive missing in Cairo would be freed on Monday.
Sawiris told a television satellite channel he owns that he had asked for Wael Ghonim's release during talks with Vice President Omar Suleiman on Sunday, alongside opposition groups, to try to end the country's political turmoil.
It was not immediately clear who might be holding Ghonim, Google's head of marketing for the Middle East and North Africa, who the company said had not been seen since January 27.
Sawiris said he had been promised Ghomin would be released at 4 p.m. (1400 GMT), said a spokeswoman for Orascom Telecom, which Sawiris is chairman of, confirming his comments to the television station.
Google began a public search for Ghonim last week, giving out a telephone number for information about him.
Twitter messages last week from an account with the user name Wael Ghonim criticised the Egyptian government and showed solidarity with protesters rallying against President Hosni Mubarak.
Google launched a service for Egypt to allow people to dial a telephone number and leave a voice mail which would then be sent on Twitter and could be heard on telephones to try to work around Internet restrictions imposed by the government when the protests gathered pace.
Follow Emirates 24|7 on Google News.