Abu Dhabi Crown Prince receives winners, organisers of Dalma Dhow Race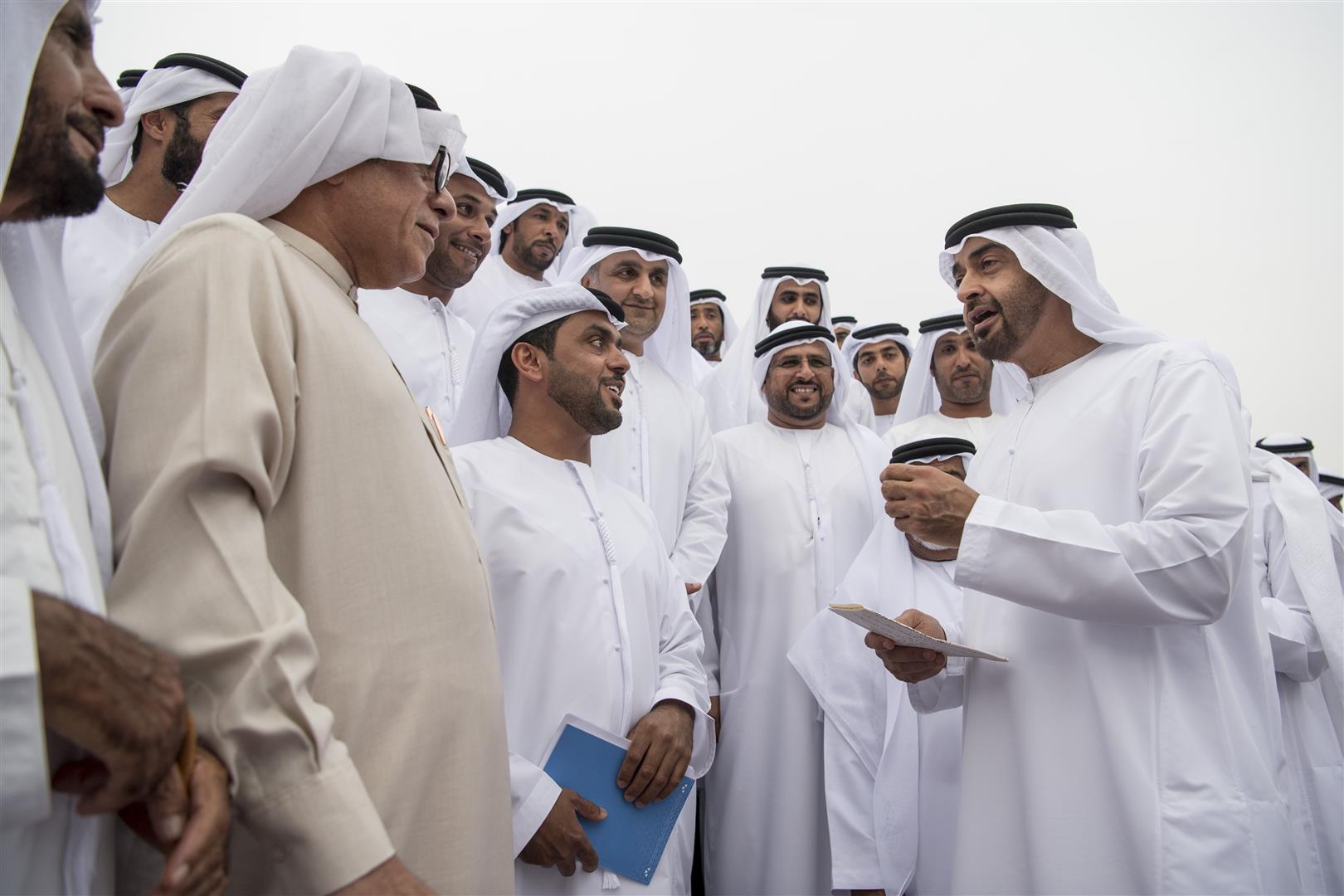 The UAE pays significant attention to its indigenous heritage, following the steps of its late founding father, Sheikh Zayed bin Sultan, who instilled a passion for local heritage and national treasures among Emirati citizens.
His Highness Sheikh Mohamed bin Zayed Al Nahyan, Crown Prince of Abu Dhabi and Deputy Supreme Commander of the UAE Armed Forces while affirming this said, ''President His Highness Sheikh Khalifa bin Zayed Al Nahyan stays the course of the late founding father.'' His Highness Sheikh Mohamed bin Zayed said this while receiving winners and organisers of the 60 Ft Dhow Dalma Race at Al Bahr Palace on Tuesday.
The meeting was attended by Sheikh Hamdan bin Zayed Al Nahyan, Ruler's Representative in the Western Region, and Sheikh Nahyan bin Zayed Al Nahyan, Chairman of the Board of Trustees of Zayed bin Sultan Al Nahyan Charitable and Humanitarian Foundation.
While congratulating the winners, Sheikh Mohamed emphasised the UAE's support and care for the heritage sports, which date back hundreds of years.
HH commended the idea of organising the race and lauded the stakeholders for stellar organisation and execution of the event.
Sheikh Mohamed urged the race organising committee and participants to always work towards promoting heritage sports to keep them alive.
Storm, a dhow owned by Sheikh Hamdan bin Mohammed bin Rashid Al Maktoum, Crown Prince of Dubai, won the 80 sea mile race (125km).
Organised by Abu Dhabi Sailing and Yacht Club, the race attracted 3,000 participants from the UAE and GCC countries and has been deemed the most challenging and longest dhow race in the history of sailing boat competitions.
The race started at Dalma Island and passed through Sir Baniyas Island, Ghasha Island, Um Al Kurkum Island, Al Fatayer Island, Al Bazam Island, Marwih Island, Jananah and finished at Al Marfa Town.
Ahmed Al Rumaithi, Chairman of Abu Dhabi Sailing and Yacht Club, Majid Al Muhairi, Chief Executive Officer of the Club, as well as representatives of the event sponsors also attended the event.
Follow Emirates 24|7 on Google News.