Abu Dhabi Crown Prince visits victims of Fujairah knife attack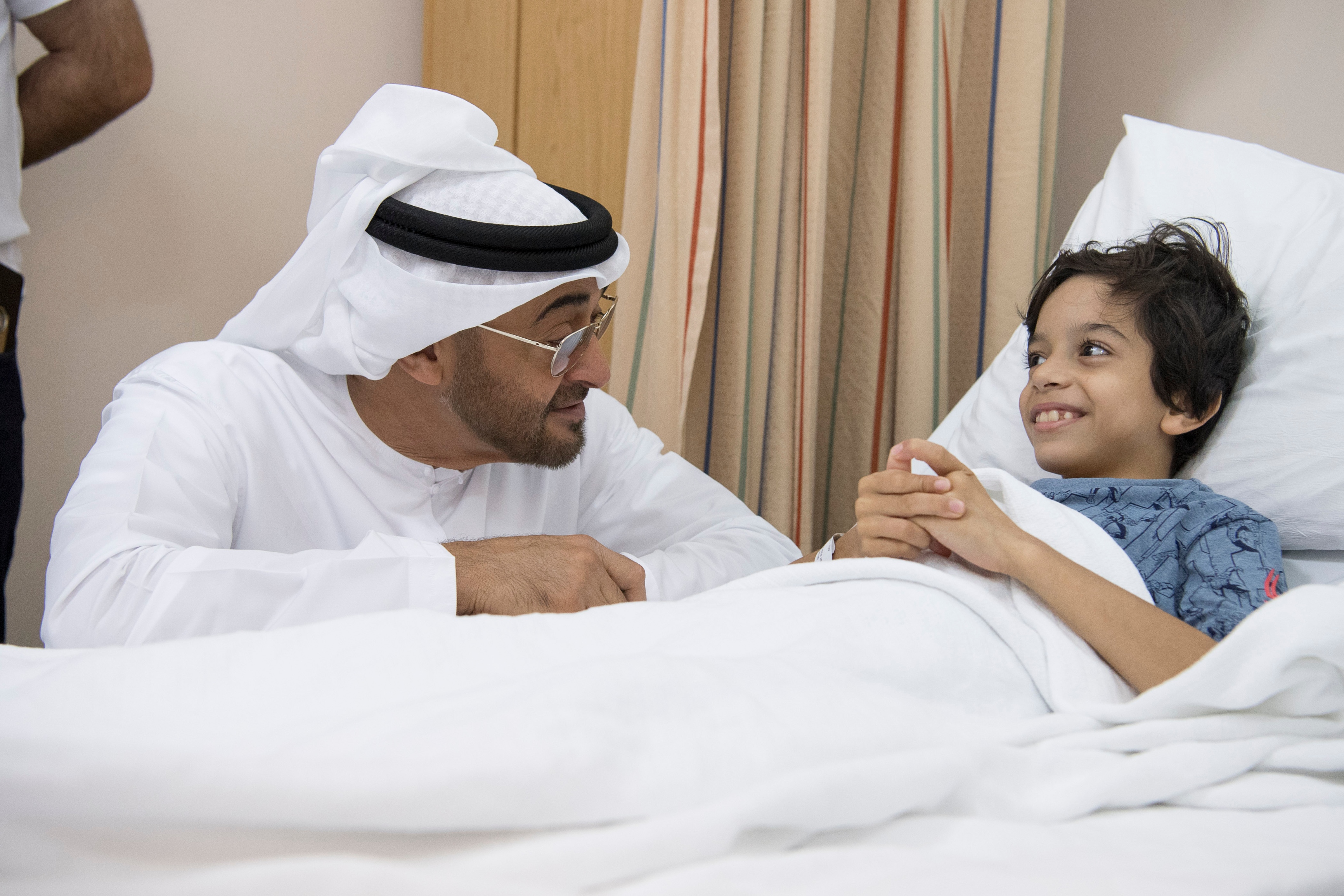 His Highness Sheikh Mohamed bin Zayed Al Nahyan, Crown Prince of Abu Dhabi and Deputy Supreme Commander of the UAE Armed Forces, has visited the victims of a knife attack that took place in the emirate of Fujairah recently where a mother was stabbed to death, and two of her children and a domestic worker were injured.
Sheikh Mansour bin Zayed Al Nahyan, Deputy Prime Minister and Minister of Presidential Affairs, visited the victims at Sheikh Khalifa Medical City Hospital in Abu Dhabi, and Mohamed Mubarak Al Mazrouei, the Under-Secretary of the Abu Dhabi Crown Prince Court, accompanied His Highness Sheikh Mohamed bin Zayed during the visit.
During the visit, His Highness Sheikh Mohamed spoke to the injured and their family members and was briefed by doctors supervising their medical treatment.
The victims' family expressed gratitude to the UAE wise leadership's keenness to stand by the people of UAE in well and woe, voicing their sincere appreciation and thanks to Sheikh Mohamed.
Follow Emirates 24|7 on Google News.