Competition to design sustainable mobility solutions serving Masdar City launched at ADSW 2017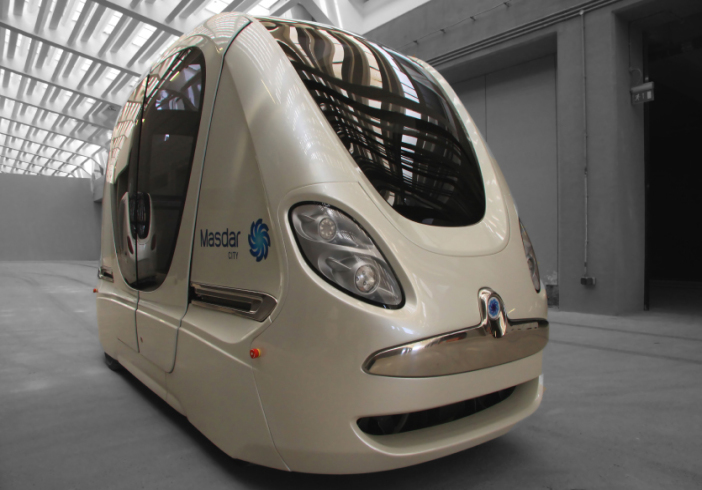 Masdar, Abu Dhabi's renewable energy company, is inviting selected industry specialists to develop the next phase of the driverless vehicle transit network serving Masdar City, Abu Dhabi's flagship sustainable urban development.
The competition was announced today during, ADSW, which runs from January 12th-21st. The competition is seeking viable mobility solutions that respect the economic, social and environmental pillars of sustainability on which Masdar City is based.
A Review and Advisory Committee of leading clean-tech companies and experts will help select the winning developer.
Emissions-free vehicular transport within Masdar City has, since November 2010, been provided by a pilot driverless Personal Rapid Transit (PRT) system which links the development's northern car park with Masdar Institute (MI).
"We have been a pioneer for driverless vehicles since 2010 and the PRT system has become an iconic feature of Masdar City," said Yousef Baselaib, Executive Director of Masdar's Sustainable Real Estate division, the developer of Masdar City. "More importantly, in carrying more than 2 million passengers, it has generated an immense volume of data to guide the future development of driverless vehicle solutions, both within the city and in other urban settings."
"We are now pleased to invite leading transport solution providers to help devise the future mobility roadmap for Masdar City, in line with the anticipated growth of the development over the coming years. This will enable us to benefit from the rapid evolution of driverless vehicles in recent years, while staying true to our vision for low-carbon mobility," he added.
Formal entry and evaluation criteria for the competition will be announced by the end of February. The selected solution must be driverless, autonomous and emissions free. An ability to operate outdoors in the arid, desert climate of the Gulf is essential, and the winning entry must also follow Abu Dhabi safety regulations, integrate with Masdar City's pedestrian areas and with other types of vehicle transport. It will cover a 1-kilometre route linking Masdar Institute, the headquarters of the International Renewable Energy Agency, IRENA, and the recently announced My City Centre Masdar retail development.
"By introducing today's commercially viable sustainable transportation solutions, such as electric and hybrid vehicles, into Masdar City, we can demonstrate their capabilities and play an important role in driving their widespread adoption," added Baselaib.
According to IRENA, headquartered in Masdar City, transport accounts for around a third, 30 per cent, of total global energy consumption. Carbon emissions from transport have also increased 28 per cent since 2000, according to the International Energy Agency (IEA).
Meanwhile, the size of the global electric and hybrid vehicle market will account for 35% of global car sales by 2040, according to IEA estimates. This is 90 times more than the 2015 baseline.
Follow Emirates 24|7 on Google News.