DEWA organises DEWA Student Hackathon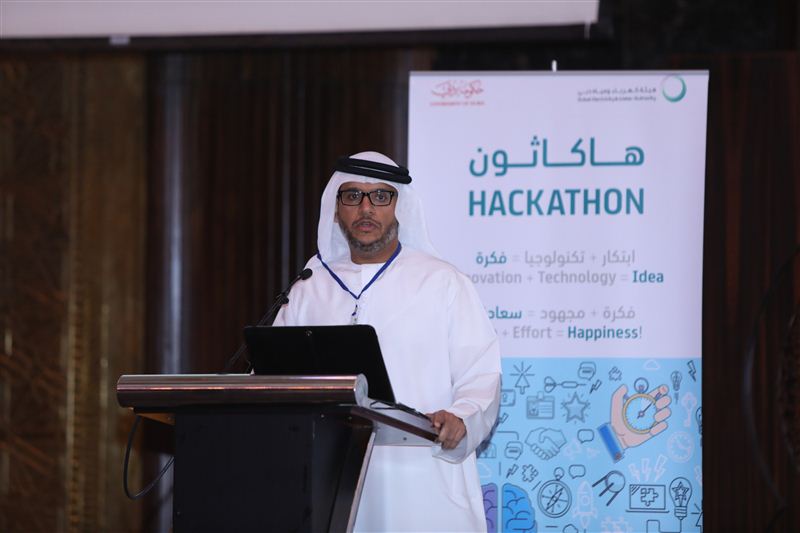 Dubai Electricity and Water Authority (DEWA) launched the DEWA Student Hackathon, in adherence with the directives of the wise leadership, and the national objective to promote creativity and innovation.
The event will witness the participation of over 150 students from more than 30 universities in the UAE.
This supports DEWA's vision to become sustainable innovative world-class utility.
The hackathon aims to encourage university students to brainstorm and develop innovative solutions to support DEWA's strategic objective to provide sustainable electricity and water services according to the highest international level of reliability and efficiency, within an inspiring environment.
The DEWA Student Hackathon will take place on 7-8 April at Raffles Hotel, Dubai.
It will unite an elite group of young minds from different fields, to highlight the latest innovations in energy, technology, and sustainability.
"The DEWA Student Hackathon was launched as part of a series of competitions to support the youth and involve stakeholders in ongoing efforts to support and promote innovation, and attract innovators while establishing new solutions to achieve our strategic objectives to further our dependence on clean energy, and achieve sustainability on all social, economic and environmental levels.
This supports the directives of HH Sheikh Mohammed bin Rashid Al Maktoum, Vice President and Prime Minister of the UAE and Ruler of Dubai, to shape the future, enhance creative abilities, and further involve the youth in achieving sustainable development to ensure a brighter future.
DEWA will analyse the possibility of adopting these innovations, to transform them into projects that support DEWA's efforts to enhance the energy and water sectors, while streamlining smart transformation and achieving sustainability.
This supports the Smart Dubai initiative, to transform Dubai into the smartest and happiest city in the world, and the Dubai x10 initiative, to transform Dubai into the city of the future," said HE Saeed Mohammed Al Tayer, MD & CEO of DEWA.
"DEWA has launched a number of programmes and initiatives aimed to support the National Innovation Strategy, which was launched by HH Sheikh Mohammed bin Rashid Al Maktoum, to make the UAE one of the most innovative countries in the world.
DEWA also works to achieve the Dubai Innovation Strategy, which was launched by HH Sheikh Hamdan bin Mohammed bin Rashid Al Maktoum Crown Prince of Dubai, and Chairman of the Dubai Executive Council, to transform Dubai into the most innovative city in the world.
DEWA is firmly committed to developing the concept of innovation and promoting a culture of creativity.
DEWA realises the importance of innovation as a fundamental pillar to ensure continuous development.
Due to this, DEWA takes priority in developing the creative and cognitive abilities of future generations, to support the objectives of the Dubai Plan 2021, to make Dubai home for creative citizens, full of pride and happiness," added Al Tayer.
"DEWA works to instil a culture of innovation in all operations and services.
DEWA has restructured its strategic plan for 2021, so that 40% focuses on enhancing innovation.
DEWA's integrated plan for innovation, will ensure the consolidation of innovation as corporate culture and as a daily habit," concluded Al Tayer.
"The DEWA Student Hackathon supports our continuous efforts to promote innovation as an institutional value, to enhance the efficiency and performance of government work.
We work to encourage innovation among the youth, to help us anticipate the future.
This event has become an important platform to engage the youth, and society as whole, to develop creative solutions that can be transformed into smart applications, and projects and initiatives.
This will play an important role in the development of the energy and water sector, in adherence with the highest standards of sustainability, to ensure a brighter future for generations to come," said Marwan bin Haidar, Executive Vice President of Innovation and the Future at DEWA.
Follow Emirates 24|7 on Google News.