Dubai a destination of choice for innovators: Crown Prince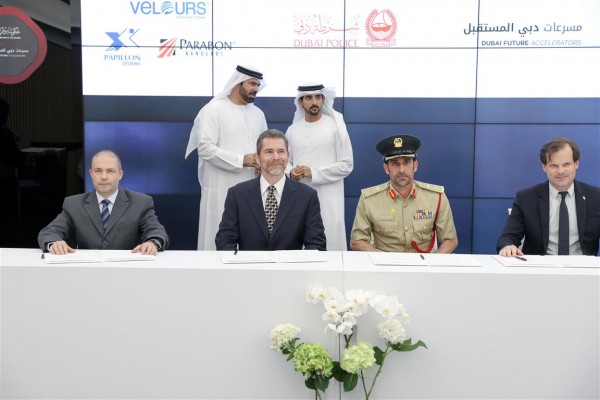 Sheikh Hamdan bin Mohammed bin Rashid Al Maktoum, Crown Prince of Dubai and Chairman of the Board of Trustees at Dubai Future Foundation today said that Dubai has become a destination of choice for innovators and innovation firms from across the world to work with local government firms to draft the future, thanks to the directives of Vice President, Prime Minister and Ruler of Dubai, His Highness Sheikh Mohammed bin Rashid Al Maktoum.
Sheikh Hamdan said that the UAE, through providing a dedicated platform for technology firms to test future technological breakthrough, in partnership with government entities, has become an example for joint projects between various sectors, with the aim of finding solution to future challenges.
His Highness said that this will open up new opportunities for growth and development for future generations.
The Crown Prince of Dubai was speaking as he attended the closing ceremony of the second edition of Dubai Future Accelerators programme, which was organised by Dubai Future Foundation.
The second edition of the event saw the participation of 12 public and private firms, and the signature of 28 memorandum of understanding (MoU) between participant firms.
RTA singed an MoU with UBER to work on self-driving airplanes in Dubai.
Follow Emirates 24|7 on Google News.