Dubai among top producers of waste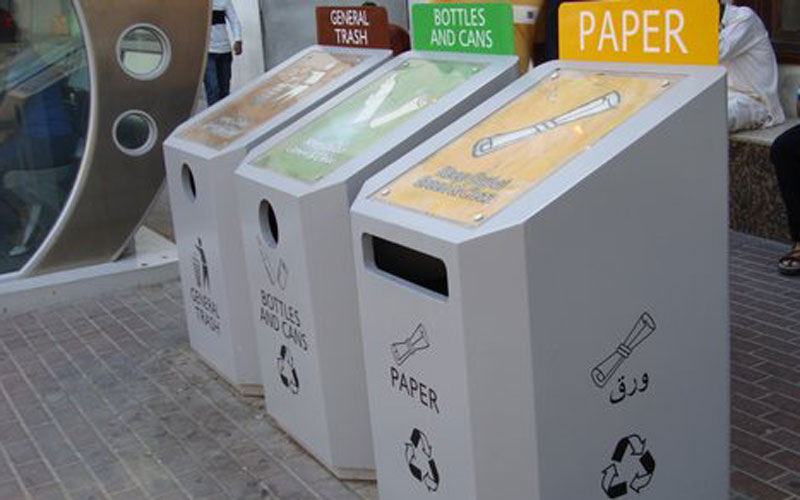 Waste produced in Dubai is among the highest globally, according to Dr Rashid Ahmed bin Fahad, Minister of Environment and Water. He did not provide a figure.
He said there are several reasons behind this high rate including the rapid economic growth. Some 80 per cent of the carbon footprint is due to the generation of energy and water. Some 70 per cent of energy consumption is by air conditioning devices.
He said the UAE government seeks to reduce the carbon footprint through several initiatives, such as the strategic green building code and adoption of cleaner production and energy conservation practices.
The minister was speaking at the launch of a waste recycling project in the Northern Emirates. He said Northern Emirates produce about 30 million tons of waste annually.
He said the ministry seeks to strengthen environmental security, which is considered a special priority. "The state has adopted many laws and legislations relating to the work of the quarries and cement production units. We are preparing legislation and standards for the production of dyes and the resulting waste, either gaseous or liquid to be submitted to the Council of Ministers, during the first half of this year.
"The ministry has conducted a study and a preliminary assessment of waste services at the state level, building on the results, the Council of Ministers took a decision early in 2010 to develope of waste services in the Northern Emirates," the minister said.
He pointed out that the ministry is seriously considering the various processes of waste treatment and of collection, sorting, transport and final disposal, and converting waste into energy, but is awaiting the results of the field study conducted by the consultant.
Dr Rashid said the integrated waste management project in the Northern Emirates is unique because it enhances environmental security in the country and serves the four emirates of Ras Al Khaimah, Fujairah, Umm Al Quwain and Ajman. It also opens up room for private sector investment in such vital projects.
Ibrahim Al Wahhabi, Undersecretary of the Ministry of Public Works, said the total cost of the study for the project amounted to Dh2.5 million. The result will be submitted to the Ministerial Council for Services to approve the next step.
Follow Emirates 24|7 on Google News.