Dubai Crown Prince attends 17th graduation ceremony of Rashid Bin Saeed Al Maktoum Naval College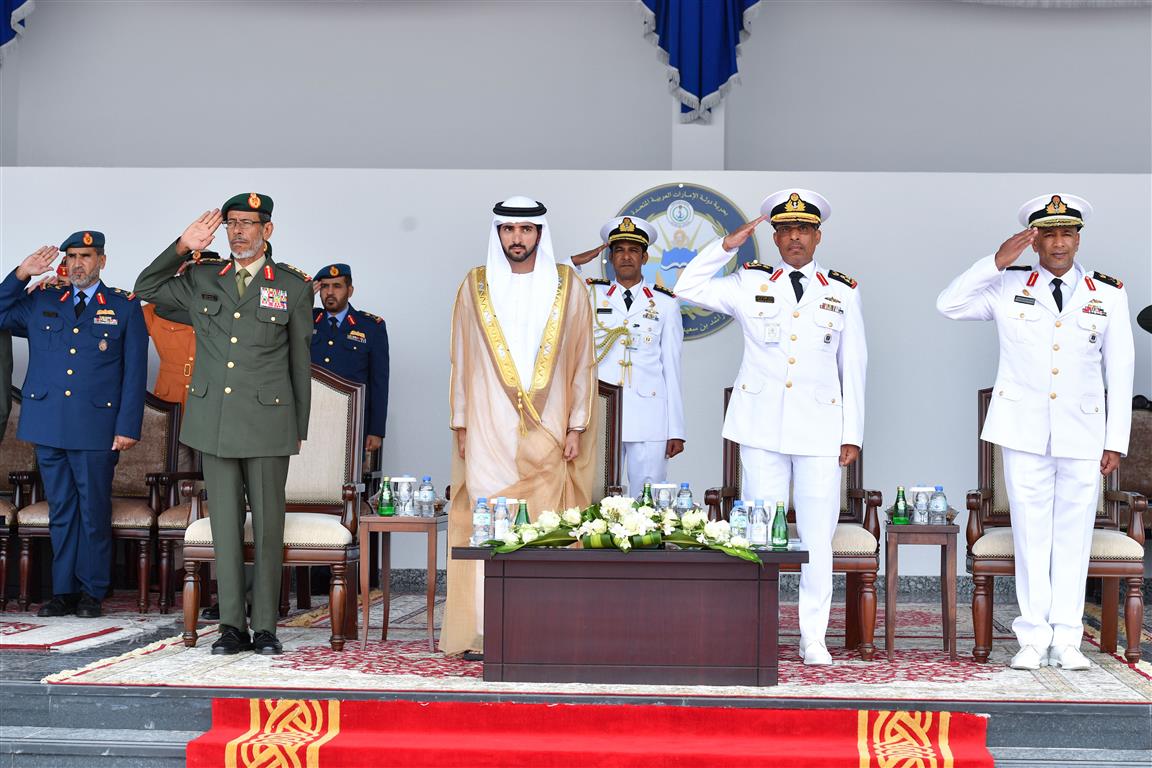 Sheikh Hamdan bin Mohammed bin Rashid Al Maktoum, Crown Prince of Dubai and Chairman of Dubai Executive Council , attended the graduation ceremony of the 17th batch of the Rashid Bin Saeed Al Maktoum Naval College in Abu Dhabi on 28th March Addressing the ceremony, Commodore Tareq Khalfan Abdullah Al Zaabi, commander of the college, said that the navy is consistently and tirelessly moving towards its military goals , adding high-quality achievements for the benefit of the nation.
It's pride inspiring to have cadets from the the Kingdom of Bahrain among the college's graduates, he added, wishing them all success in their endeavors. He attributed the continued successes achieved by the college to the wise policy of President His Highness Sheikh Khalifa bin Zayed Al Nahyan Vice President, Prime Minister and Ruler of Dubai, His Highness Sheikh Mohammed bin Rashid Al Maktoum and their directives that have enabled the college to reach the highest possible level of combat readiness and preparedness and meet the different challenges that are not restricted to the process of education and training only but also in adopting the knowledge as a key factor for preparing the leaders.
Sheikh Hamdan took a commemorative photo with the graduates and honoured top performers. Following the ceremony, he received members of Arab and foreign diplomatic corps and military officials, who attended the ceremony.
The graduation ceremony was also attended by Sheikh Dr. Saeed Bin Mohamed Al Nahyan, Matar Salim Ali Al Dhaheri, Under-Secretary of the Ministry of Defence, Lieutenant General Hamad Mohammed Thani Al Rumaithi, Chief of Staff of the Armed Forces, and Admiral Ibrahim Salem Mohammed Al Musharrakh, the Commander of the UAE Naval Forces.
Follow Emirates 24|7 on Google News.