Dubai Crown Prince visits new SAP MENA headquarters in Dubai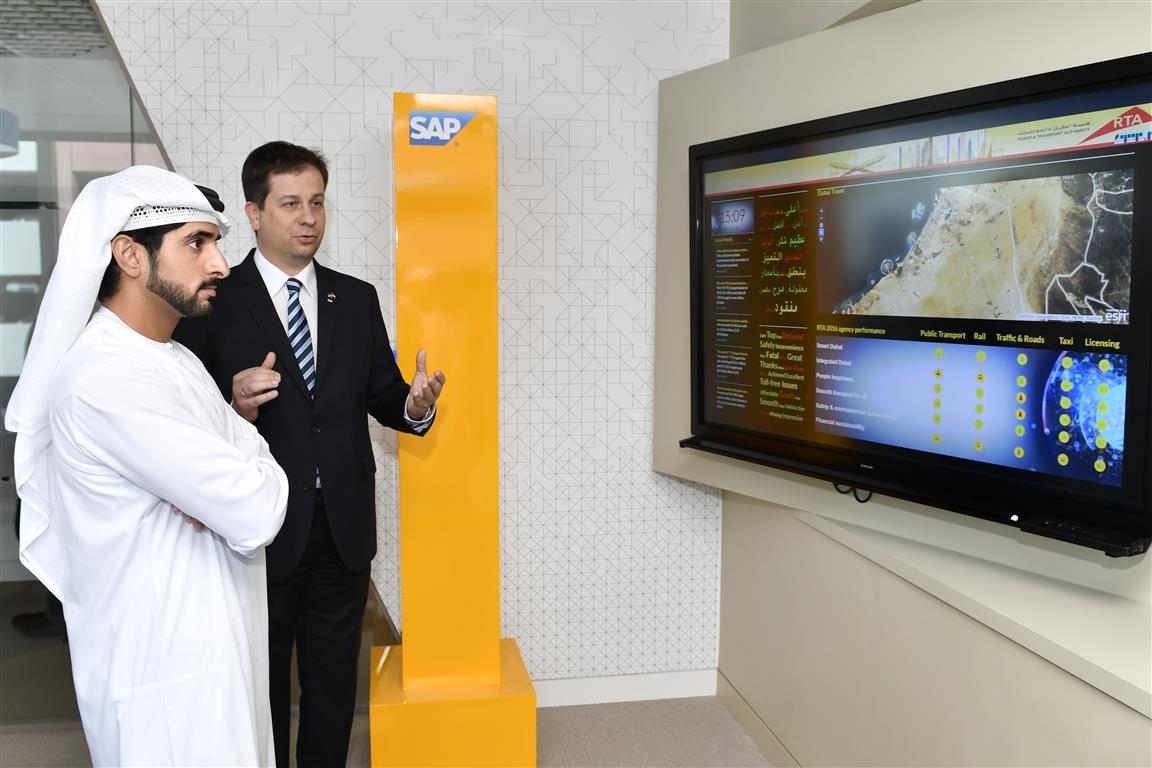 Sheikh Hamdan bin Mohammed bin Rashid Al Maktoum, Crown Prince of Dubai, was briefed about SAP SE's operations and activities in Dubai, UAE and the region, during a visit of the new SAP MENA headquarters in Dubai Internet City on Tuesday.
Sheikh Hamdan was welcomed by members of the company's executive board who took him on a tour of SAP Cloud Data Center, the first of its kind and latest investment of the company in Dubai. The German company is one of the most innovative companies in Cloud solutions and its center will accelerate innovative business models especially for the UAE's government, banking and finance and healthcare sectors.
SAP, which was recently announced as a Premier Partner for Expo 2020 Dubai, also launched its first Co-Innovation Lab (COIL) in the UAE, its 15th lab across the globe, facilitating project-based co-innovation with customers and partners. SAP Co-Innovation Labs, located in high-tech clusters around the globe, provide opportunities to foster innovations with local ecosystems.
The new SAP headquarters will serve as the hub for SAP's Training and Development Institute (TDI). The TDI has upskilled thousands of students and young graduates, and successfully implemented programs to sponsor and empower entrepreneurs in the UAE and across the region. TDI is committed to develop local talent, hiring millennials, and supporting women in the workforce.
Founded in Germany in 1972, the market leader in enterprise application software has more than 80,000 employees in more than 130 countries.
It launched its operations in Dubai in 2008.
Sheikh Hamdan was accompanied by Sheikh Ahmed bin Saeed Al Maktoum, Chairman of Dubai Civil Aviation Authority and Chairman of Emirates Group, and a number of senior officials.
Follow Emirates 24|7 on Google News.