Dubai media, police seek stronger ties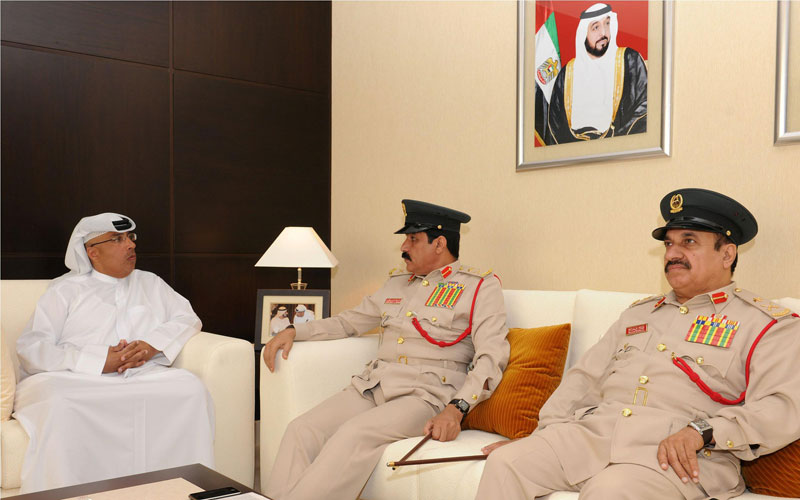 Dubai's government media and police are seeking stronger cooperation as part of the media's efforts to bolster ties with all government offices in the emirate.
Officials from the Dubai government media office and the emirate's police discussed cooperation that will include increasing contacts and exchange of information.
The Media Office's Director General Ahmad Abdullah Al Shaikh held talks on cooperation at his office with a high-level police delegation headed by Major General Khamis Matar Al Muzainah, Dubai Police Acting Commander.
Officials said the talks covered ways to bolster cooperation and coordination between the two sides, increase contacts, and exchange information and expertise.
The meeting also covered steps to work together to serve public interests in light of the national role played by Dubai's Police and the Media Office's keenness to strengthen links with all government offices in the emirate.
The police delegation included Major General Abdul Rahman Rafei, Director of the social service department at Dubai's police, and Butti Al Falsi, Director of the security media.
Muzainah later toured various sections at the government Media Office and commended the role it plays in providing government-related news to all media institutions in the UAE and other countries.

Follow Emirates 24|7 on Google News.