Dubai's top law panel meets government entities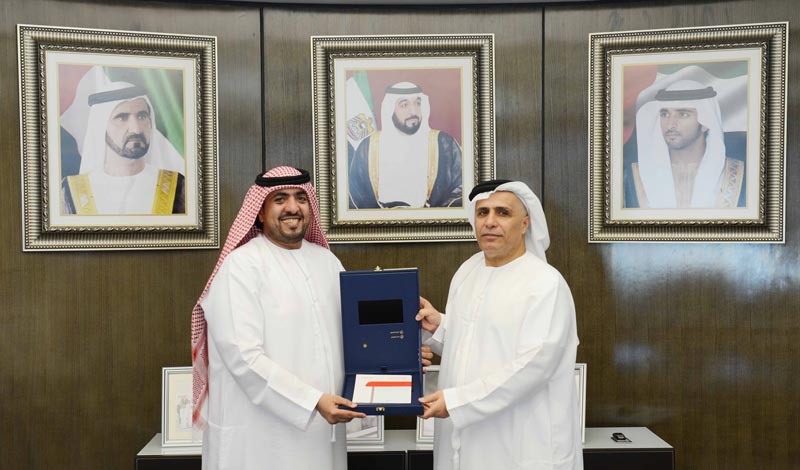 Following directives of Sheikh Maktoum bin Mohammed bin Rashid Al Maktoum, Deputy Ruler of Dubai and Chairman of Dubai Supreme Legislatives Committee, to increase awareness about the committee's authorities and specialisations, Secretary-General of Dubai Supreme Legislation Committee Ahmad Saeed bin Meshar Al Muhairi visited a number of Dubai Government entities.

His visits included the General Secretariat of Dubai Executive Council, Dubai Police, Road and Transport Authority, Department of Finance, Dubai Health Authority, Dubai Municipality, Dubai Department of Economic Development, Dubai Economic Council, Dubai Courts, Dubai Public Prosecution and Dubai Chamber.

During his visits, Al Muhairi asserted that Supreme Legislatives Committee and its General Secretariat are looking forward to productive cooperation with government's entities and departments and consider them as strategic partners in developing the legislation process in the emirate.

Moreover, the committee is keen to establish collaboration and long-term partnership with government's authorities by providing quality and transparent legal support that serves efficient legislations that answers the needs of public and government.

The meeting affirmed the importance of coordination among government departments and establishing active communication channels. The meetings also encouraged news proposals and creative ideas to develop Dubai's legislations and laws.

Secretary General of Dubai Supreme Legislation Committee and department officials exchanged views about number of issues that shall contribute directly in developing Dubai's legislative system in line with Dubai Strategic Plan 2012 and the comprehensive sustainable developmental plans taking place in the emirate.

Al Muhairi explained to the officials the structure of the Supreme Legislation Committee and its work process. He also informed them about the technical and expert committee under formation that will include members from various Dubai Government's departments.

Follow Emirates 24|7 on Google News.