Emirati women are the happiest in the world: General Women's Union director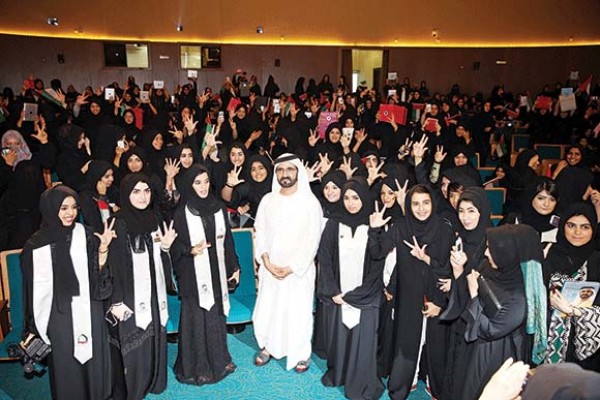 Noura Khalifa Al Suwaidi, Director-General of the General Women's Union, today stressed that Emirati women are the happiest women in the world, and noted that thy have made outstanding achievements in the political, economic and social spheres, driven by unlimited support from the leadership.
The UAE leadership has empowered women to make career achievements, progress and fulfil the set goals, Al Suwaidi noted in a statement issued on the occasion of the International Day of Happiness.
She seized the occasion to greet Sheikha Fatima bint Mubarak, Chairwoman of the General Women's Union, Supreme Chair of the Family Development Foundation and President of the Supreme Council for Motherhood and Childhood, for being instrumental in empowering Emirati women to achieve happiness, and being proponent of women's causes and rights.
On Monday, the UAE was ranked the happiest Arab country, and the 21st happiest in the world in the UN Sustainable Development Solutions Network's World Happiness Report 2017 rankings, based on data from the Gallup World Poll, Al Suwaidi noted.
The report, issued by the Earth Institute at Columbia University to celebrate the International Day of Happiness, finds the UAE a happier country than the United States, the United Kingdom, Germany, Belgium, Ireland and Austria.
The UAE would, however, rank 12th globally if only UAE nationals were taken into account, as the 2017 report included a separate table of results for nationals and non-nationals in some Gulf countries with varying scores.
Follow Emirates 24|7 on Google News.