FNC to discuss taxation procedures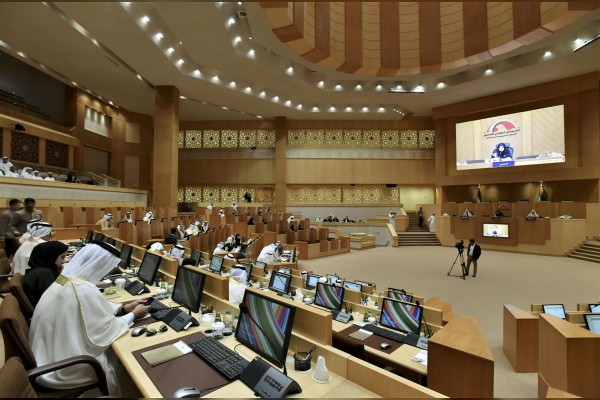 The Federal National Council (FNC) will hold the ninth and 10th meetings of the Second Ordinary Session of the 16th Legislative Chapter on Tuesday and Wednesday, during which members will discuss the federal draft law on taxation procedures.
Under the chair of Dr. Amal Abdullah Al Qubaisi, Speaker of the FNC, members will put two questions to Dr. Thani bin Ahmed Al Zeyoudi, Minister of Climate Change and Environment, on the marketing of local agricultural products.
The FNC members will also pose four questions to the Minister of Education regarding Cabinet Resolution number 19 of 2006, on the role of nurseries at the ministries and other public institutions, as well as two questions on the emiratisation of school bus supervisors, and sick leaves issued to students of Higher Colleges of Technology.
The FNC will also discuss the federal draft law on restructuring the Emirates Centre for Strategic Studies and Research, and a topic on international reports about the UAE.
An FNC member will put a question to Obaid bin Humaid Al Tayer, Minister of State for Finance Affairs and Deputy Chairman of General Authority for Pensions and Social Security, on retirement benefits.
Follow Emirates 24|7 on Google News.