'Green Economy' key focus of UAE: Khalifa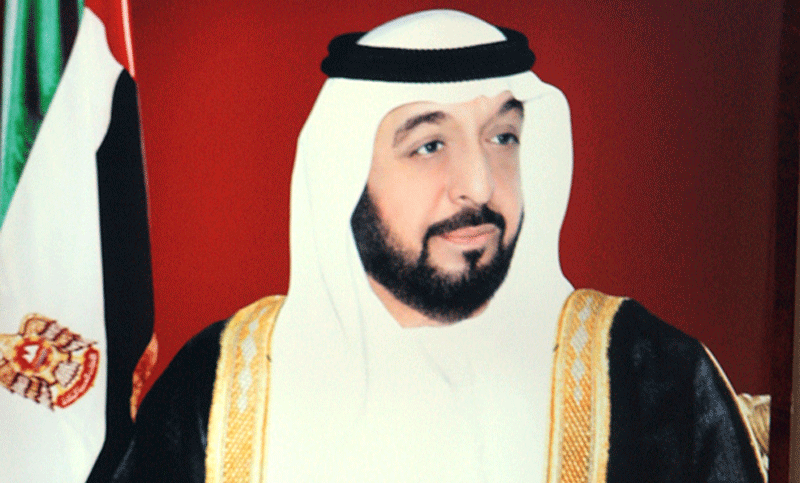 The Green Economy has offered a new model of economic development to which all nations and peoples aspire, to improve living conditions, provide justice and use resources efficiently, President His Highness Sheikh Khalifa bin Zayed Al Nahyan has affirmed.
Sheikh Khalifa praised the organisers of the National Environment Day for selecting the theme of ''Green Economy: Innovation and Sustainability'' for the 17th national event.
In his address to the nation on the occasion which falls tomorrow (February 4), the President said: "Green Economy is a key component of the State's strategic thinking which is clearly stated in the UAE. Vision 2021 and as evident in January 2012 when the UAE launched a national long-term initiative to make our country one of the international leaders in the green economy and a centre for export and re-export of green economy products and technologies.''
"To meet this end", he stressed, "There is a need for public awareness along with government effort to promote production and deployment of renewable energy, encourage investment in green economy, facilitate production, import, export and re-export of green products and technologies, environmenatlly-friendly modes of transport, reduce carbon dioxide emission, promote organic farming, preserve biodiversity and ecological balance.
Sheikh Khalifa lauded efforts being made by individuals, entities and institutions for organising and participating in activities of the day and for inviting all community forces to contribute effectively in shouldering responsibility towards protection, development and conservation of the environment.
Mohamed bin Zayed assures citizens on health of President
His Highness General Sheikh Mohamed bin Zayed Al Nahyan, Crown Prince of Abu Dhabi and Deputy Supreme Commander of the UAE Armed Forces, spoke to reassure the people of the UAE about the state of health of the President His Highness Sheikh Khalifa bin Zayed Al Nahyan.
"The President's state of health is stable and reassuring", he said.

Speaking with guests at Al Bahr palace, Sheikh Mohamed said, " His Highness Sheikh Khalifa is fine. Yes, we have passed through difficult moments, but we have been able, thanks to God, to pass beyond them."

He added that the UAE leadership would not hide anything from the UAE people regarding the health of the leader of the nation, may God safeguard him.
Follow Emirates 24|7 on Google News.