Hamdan bin Zayed calls for alignment between social and economic development and management of natural resources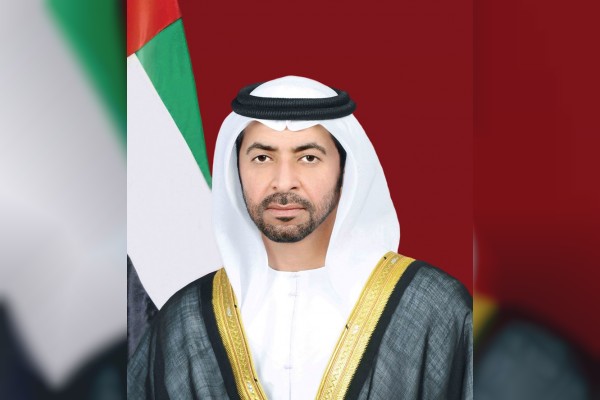 H.H. Sheikh Hamdan bin Zayed Al Nahyan, Ruler's Representative in Al Dhafra Region and Chairman of Environment Agency - Abu Dhabi, EAD, has called for harnessing innovation to find creative solutions to rationalise consumption and increase efficient use of resources.
He also encouraged sustainable production patterns to conserve the planet, implement comprehensive development plans and reduce economic, social and ecological costs.
''There is a need for achieving complete balance and harmony between social and economic development and better management of available natural resources within the boundaries of sustainability,'' Sheikh Hamdan said in a statement to mark the 21st National Environment Day, which is celebrated on 4th February under the theme ''Sustainable Production and Consumption."
Sheikh Hamdan noted that the rapid growth in various sectors and demographic expansion has led to a growing demand for natural resources from water, soil, fuel, minerals, basic materials, wildlife and consumer items to technology. This demand, he stated, had increased pollution from emissions and solid and liquid wastes.
With the aim of addressing environmental challenges, he indicated that the UAE government launched the Ecological Footprint a historic national initiative to measure and understand the country's ecological footprint and involve multiple stakeholders across the nation to work towards developing important guidelines for a more resource-conscious and resource-efficient government and society.
He emphasised that numerous measures were introduced to contain environmental concerns and challenges including changes in living patterns and adoption of suitable technology and policies to achieve transformation from a consumer society to an innovative one.
Other initiatives, he further added, included the introduction of technology to manage underground water reserve. He pointed out that Abu Dhabi has completed the construction of the world's largest reserve of high-quality desalinated water. The reservoir, costing AED1.6 billion and located in Liwa in Al Dhafra region of Abu Dhabi, has 5.6 billion gallons of water stored in it.
He stated that new regulations had been introduced to reduce emissions in the transportation sector.
In education, new sciences curricula have been introduced to address the climate change impact, he said.
''We are in desperate need of accelerating adoption of best practices in sustainable production and consumption to deliver sustainable development and growth,'' he said in conclusion.
Follow Emirates 24|7 on Google News.