Khalifa calls for environment conservation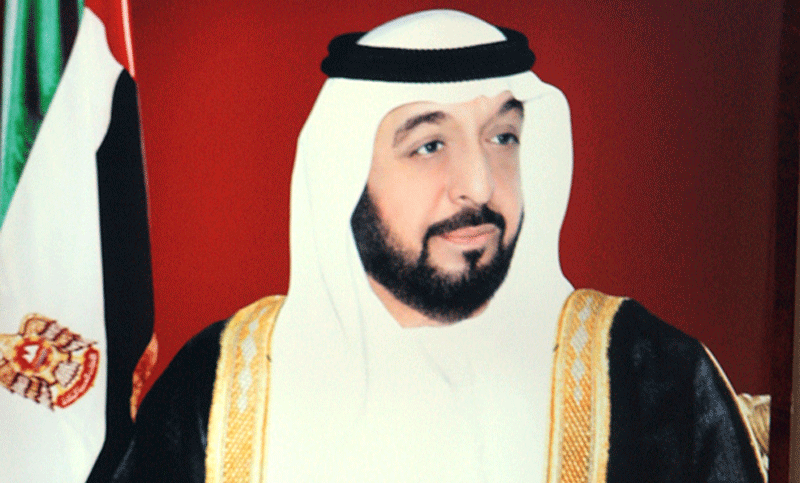 The President His Highness Sheikh Khalifa bin Zayed Al Nahyan has called on society to contribute positively in shouldering its responsibility to preserve the environment.
Sheikh Khalifa affirmed, "National Environment Day, organised by the UAE for the 18th year in a row, is an important occasion when the UAE's government and people renew their national and moral commitment to preserve our environmental resources."
In his speech on the occasion of the UAE's celebrations of the 18th National Environment Day, which falls on February 4 every year, the UAE President added, "We pay much interest to the National Environment Day when, through official and public efforts, we shed light on the environmental field and give ultimate importance to the issue."
He added, "The organisers of the event have chosen the right slogan for it, which is, "Green Economy Innovation and Sustainability" for three years in a row. The management of the economy's green sustainability aims at preserving the environmental and heritage resources, protection of our daily lives and securing all factors that contribute to prosperity, health and stability of every individual, as well as ensuring protection of the rights of the coming generations."
Sheikh Khalifa called upon officials dealing with environmental affairs to reform policies and legislation regarding the economic work which will result in monitoring human, urban and industrial activities that lead to an increase of carbon emissions and pollution, and, at the same time, they should encourage economic activities which depend on clean renewable energy that does not increase global warming risks or threaten the country's biodiversity.
Sheikh Khalifa added, "This call is aimed to support the UAE's national initiative, launched in 2012, to make our country a pioneer in the green economy field and a hub for export and re-export of green products and technologies."
At the end of his speech, Sheikh Khalifa praised the efforts exerted by the participating individuals, institutions and departments in organisation and success of the event, urging all segments of society to contribute effectively towards preserving and developing the environment and its components.
Follow Emirates 24|7 on Google News.