Khalifa reviews outcome of northern emirates tour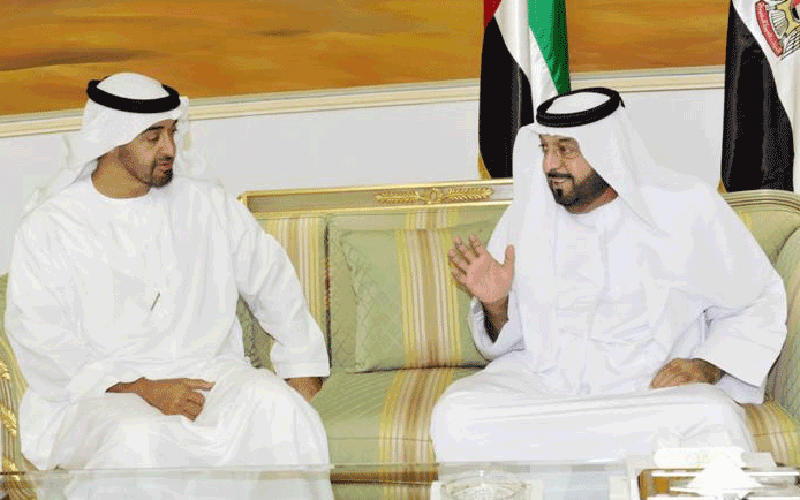 President His Highness Sheikh Khalifa bin Zayed Al Nahyan on Friday was briefed by General Sheikh Mohammed bin Zayed Al Nahyan, Crown Prince of Abu Dhabi and Deputy Supreme Commander of the UAE Armed Forces, on the results of the tour which General Mohammed made to the Northern Emirates where he got a first-hand experience of the nationals' needs and infrastructure projects currently being implemented.
General Mohammed made the tour upon directives from President Khalifa to make the needs of citizens as the highest priority of the government as well as to inspect the level of services provided to citizens by government departments.
President Khalifa stressed the necessity of close and continuous follow-up of the outcome of this tour in order to live up to the aspirations and hopes of nationals, already a high priority by the government as part of its strategy to continue the march of comprehensive development the UAE currently witnesses.
President Khalifa emphasised the utmost importance of all efforts to boost and provide dignified living conditions for nationals, be it through completing and developing infrastructure projects nationwide, or through advancing the level of current basic services the government provides to nationals in all activities, based on the leadership's belief in the necessity or harnessing all capabilities and strengths bestowed by Allah on the country for the welfare, happiness and progress of nationals.
He gave directives to the government and affiliated entities to closely follow up the results of this field tour, in cooperation with local departments, and to develop a relevant specific implementation programme to provide all required capabilities and resources in order to realise the prudent approach, which has been followed by the leadership since the establishment of the federation four decades ago, in order to realise the cabinet's programme, led by His Highness Sheikh Mohammed bin Rashid Al Maktoum, Vice-President and Prime Minister of the UAE and Ruler of Dubai, and its comprehensive and sustainable development plans.
General Mohammed upon direcitves from President Khalifa met with hosts of nationals in the northern emirates, had friendly exchanges with them and learnt about their conditions, needs and requirements. He said that President Khalifa gives special attention to nationals and to advancing their living conditions including housing, healthcare, education and general services.
The nationals expressed delight at meeting General Mohammed and his interest in their needs as part of the cohesion between the people and the wise leadership. They reaffirmed their confidence in and allegiance to the prudent leadership of President Khalifa, General Mohammed and their brethren, their Highnesses and Members of the Supreme Council and Rulers of the emirates.
Follow Emirates 24|7 on Google News.