Knowledge a key enabler for Arab world's future generations: Hamdan bin Mohammed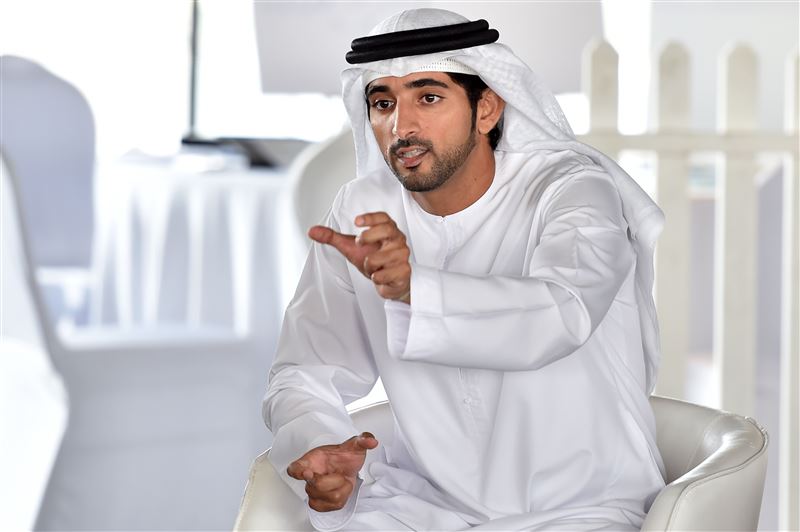 H.H. Sheikh Hamdan bin Mohammed bin Rashid Al Maktoum, Crown Prince of Dubai, and Chairman of the Board of Trustees at Dubai Future Foundation, said that knowledge is a key enabler for future generations in the Arab world.
In a letter addressing the audience of the first issue of MIT Technology Review in Arabic, H.H. said, "For our societies to be able to build an Arab world that is capable of advancement, we should be able to acquire and disseminate knowledge and support the development of young Arab talent in the advanced fields of science and technology.
"We are confident that our Arab youth, once empowered, are capable of taking leadership roles in helping their nations advance through the future with confidence, especially as we mark this age as critical to the future of the region."
His Highness stressed the importance of establishing the necessary foundations for building new generations of promising Arab scientists, researchers, inventors, and innovators. He called on young people to join the global movement in the field of modern technology and advanced sciences.
The letter marked the launch of the first-ever edition of MIT Technology Review in Arabic, which was unveiled at EmTech MENA conference that took place in Dubai this week.
"This magazine presents Dubai as the city of technology and innovation, and adds to the growing series of projects that reflect and translate the vision of His Highness Sheikh Mohammed bin Rashid Al Maktoum, the Vice President, Prime Minister and Ruler of Dubai, of restoring the once vibrant knowledge-based civilisation of our region," adding that the cultural and educational projects launched by His Highness, the Ruler of Dubai, since 2017 have touched more than 50 million people around the world.
Sheikh Hamdan bin Mohammed launched the Arab platform for the MIT Technology Review recently and announced on his Twitter account nominations for the top young arab innovators under the age of thirty-five, the "IU35". The finalists and winners were announced at the very first EmTech MENA, hosted by the Dubai Future Foundation in collaboration with Haykel Media. The conference aims at discussing trends and emerging technologies that impact our world today, trends such as government excellence in adopting technology, cyber security and artificial intelligence.
The initiative aims at honouring the work of innovators under the age 35 "IU35" and recognising the work they do in fields such as medical technology, computing, communications, entrepreneurship, energy, media, and IoT.
Follow Emirates 24|7 on Google News.