Maktoum bin Mohammed chairs meeting of Strategic Affairs Council in Dubai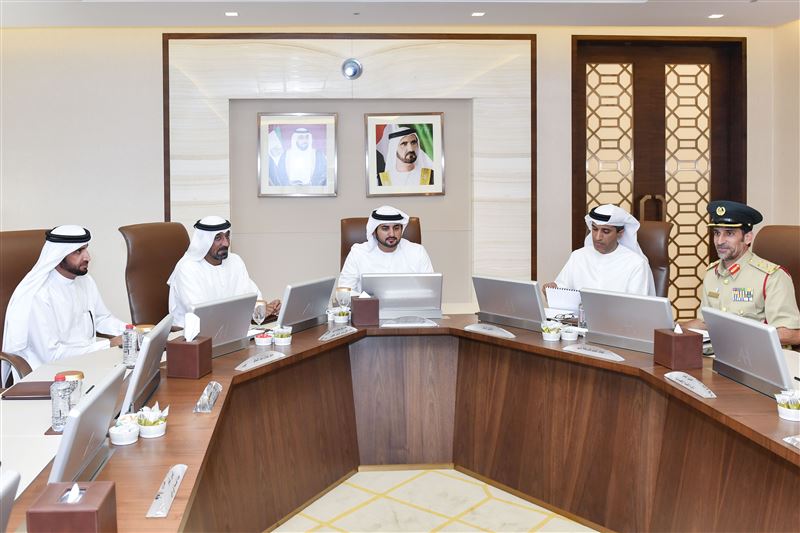 H.H. Sheikh Maktoum bin Mohammed bin Rashid Al Maktoum, Deputy Ruler of Dubai and First Deputy to the Executive Council President, today chaired the meeting of the Strategic Affairs Council of the Dubai Executive Council.
The meeting was held at the council's headquarters in the Emirates Towers and was attended by H.H Sheikh Ahmed bin Saeed Al Maktoum, Second Deputy to the Executive Council President, and the council's members.
The council discussed the strategy of education and technical and vocational training in Dubai, which was presented by the Knowledge and Human Development Authority, including its goals and programmes that aim to improve the quality of technical and vocational education and training, being an additional option to school education that will provide students with the required knowledge and skills, as per the needs of the labour market. These vocational courses are not limited to crafts and industrial professions but include many other programmes, such as accounting, management, marketing, medicine and nursing.
The strategy aims to strengthen the education system with national technical staff, attract investment to the sectors of education and technical and vocational training, and meet the challenges facing education, through improving results, teaching key skills, promoting education for life, and launching skills programmes, to create work opportunities and keep pace with the requirements of economic growth.
The council's members reviewed the outcomes of the "5th Social Scan of the Emirate of Dubai," which the Community Development Authority, CDA, conducts every two years, to identify the factors affecting integration, social harmony and relevant social phenomenon.
The scan researched several topics, including the feeling of happiness of various segments of the Emirati community, satisfaction about available local services, and a comparison of the social cohesion guide and volunteering rates in Dubai.
Various economic topics were also discussed on the sidelines of the meeting by the Department of Tourism and Commerce Marketing, to increase the contribution of the tourism sector to the Dubai economy.
The meeting is part of the council's role in supporting the Executive Council's efforts, by suggesting plans and strategies that embody the leadership's vision to achieve overall excellence.
Follow Emirates 24|7 on Google News.