Medics asked to submit certificates or face penalty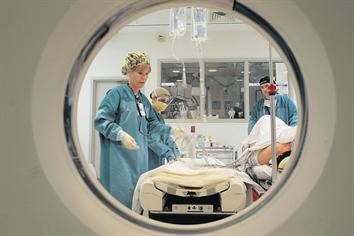 Dubai Health Authority (DHA) has asked all medical staff in the emirate's private hospitals to submit their certificates and documents for verification or face penalty.
The Health Regulation Department of DHA will collect documents from Monday, February 7, 2011 till May 6, 2011 during second phase of verification of all healthcare professionals holding a DHA license in the private sector.
Dr. Ramadan Ibrahim, Director of Department of Health Regulatory at DHA, said: "A circular was sent today (Thursday) to all employees in the private health sector in the emirate to expedite the provision of certificates and documents required during the audit, which will continue until the sixth of May in order to avoid penalties that may be exposed."
He added that the verifications will include all the doctors in various specialties, dentists, and nursing staff, pharmacists and assistant pharmacists, allied Health and Traditional Complimentary Alternative medicine- TCAM.
All workers are required to submit their documents at Al Towar Center of Health between 8am to noon during the official business working days.
He confirmed that the DHA has already completed its first phase of Primary Source Verification for all health care professionals working in the government sector in the emirate of Dubai.
Dr. Ibrahim highlighted the importance of this step which comes in line with the objectives of the authority and its keenness to preserve the health and safety of patients and to ensure a community that provides health services which meet global standards.
Follow Emirates 24|7 on Google News.