Microsoft to create 'Dubai' font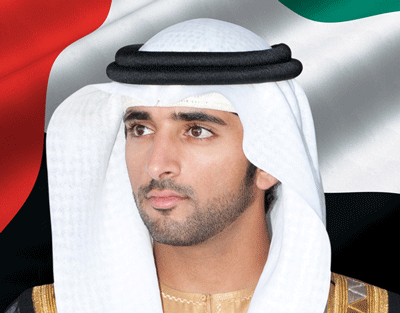 Sheikh Hamdan bin Mohammed bin Rashid Al Maktoum, Crown Prince of Dubai and Chairman of Dubai Executive Council, has directed the General Secretariat of the Council to work on designs for a package of electronic fonts under the collective name of Dubai.

The development of the package will be the first phase of the initiative to include the distinctive fonts of the Emirate of Dubai in both Arabic and English, and in line with the latest international standards for fonts used in the field of information technology.

Sheikh Hamdan said: "The Emirate of Dubai, as usual, and within its ongoing efforts to occupy the top rank internationally in various areas, will create a new and memorable imprint in the digital world through this initiative, which is in line with its clear strategy based on a solid foundation in a move designed to reflect the vision of our wise leadership to achieve leadership and innovation."

Sheikh Hamdan explained, "Today, we are going to achieve another excellent accomplishment for the Emirate of Dubai, and there is no doubt that this step will bring us ahead in the field of fonts used within the digital domain, and smart applications based on technology and the Internet around the world, and will also generate a strong and remarkable presence for the Dubai font to be among the most commonly used, as the new range of fonts will carry the most distinctive specifications in the world of electronic typography."

This project is one of Dubai's initiatives for 2016 which will support the national strategy for innovation, launched by His Highness Sheikh Mohammed bin Rashid Al Maktoum, Vice President and Prime Minister of UAE and Ruler of Dubai, that aims to establish the concept of innovation as an institutional act which contributes to making the UAE one of the world's most innovative and distinctive nations by 2021.

On the directives of Sheikh Hamdan, Abdullah Al Shaibani, the Secretary-General of the Executive Council of the Emirate of Dubai, signed, on behalf of the Executive Council, a Memorandum of Understanding, MoU, with Satya Nadella, Chief Executive Officer of the Microsoft Corporation, under which terms Microsoft will provide the necessary technical support for the design and issuance of the Dubai Font, based on the latest technical standards in this area. The font will be the first of its kind to be developed with the Microsoft Corp. which promotes a city and bears its name.


Follow Emirates 24|7 on Google News.