Mohammed attends Arab Economic summit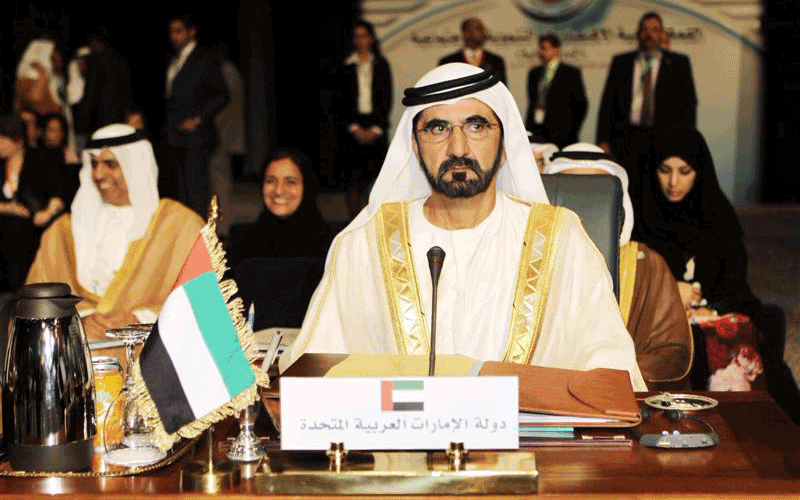 His Highness Sheikh Mohammed bin Rashid Al Maktoum UAE Vice President, Prime Minister and Ruler of Dubai attended the opening of the second edition of the Summit on Arab Socio-Economic Development inaugurated by Egyptian President Mohammed Hosni Mubarak, at the convention hall in the Red Sea resort in Sharm El Shaikh today.
The summit is intended to discuss a number of economic issues, including maritime transport among Arab countries, networking online and the World Bank initiative to support the infrastructure of the region.
The summit is also to follow up the implementation of resolutions of the first edition of the Arab economic summit held in Kuwait in 2009, including the Emir of Kuwait's initiative on Arab Fund to finance small and medium-sized enterprises, activate Arab electricity interconnection projects, pan-Arab network of railway, the Emergency Programme for Arab Food Security and Arab Customs Union.
Operational steps for Arab countries for the third millennium development goals and the plan of reducing unemployment and poverty, development of education, improving health, supporting private sector participation in joint Arab action projects and strengthening the role of civil society to participate in economic, social and developmental issues are also to be discussed at the summit.
Moreover, participants are to follow-up the implementation of economic and social decisions issued by the Arab summits in the ordinary sessions from 2001 until 2010, as well as draft resolutions submitted by Arab Foreign Ministers, including financial and economic support for Sudan and Somalia and a statement submitted by Egypt concerning combat of terrorism and foreign intervention.
Follow Emirates 24|7 on Google News.