Mohammed bin Rashid revamps IHC Board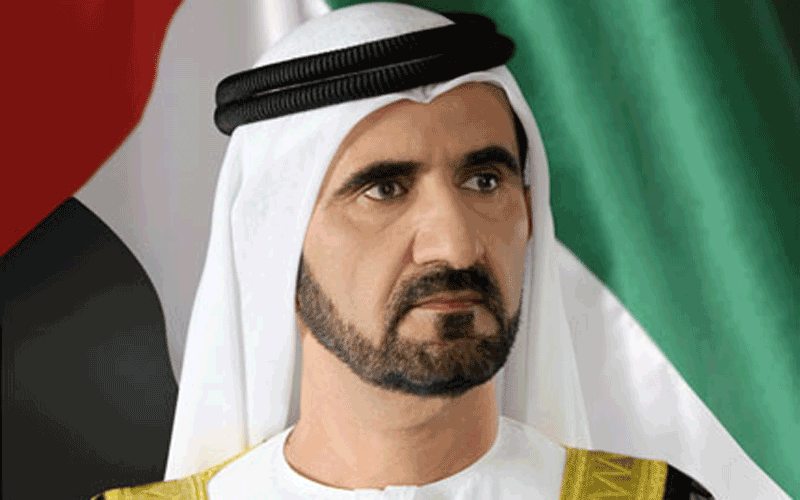 His Highness Sheikh Mohammed bin Rashid Al Maktoum, Vice President and Prime Minister of the UAE, has issued, in his capacity as Ruler of Dubai, a decree restructuring the Board of directors of Dubai International Humanitarian City (IHC) under the chairmanship of HRH Princess Haya Bint Al Hussein.
The mission of the IHC has been to supply leading humanitarian actors with world-class logistics infrastructure, value-added services and administrative support, especially in areas of conflict like Darfur and natural disasters like the massive drought now afflicting the Horn of Africa. Fifty per cent of world emergencies happen in the Middle East North Africa (Mena) region, but IHC's outreach extends its aid efforts as far away as Haiti. It has proven enormously popular with aid agencies because it facilitates efficient movement of goods and personnel in crises and is now undergoing a major expansion. Currently, with over 25,000 square metres in storage space, in comparison to the 10,000 square metres UN Logistics Base in Brindisi and the 1,600 square metres UN Logistics Base in Panama, the IHC is already the world's largest UN operated hub for the provision of emergency assistance.
Under His Highness Sheikh Mohammed's direction, and as highlighted in Decree No. 33, HRH Princess Haya was appointed Chairperson of the new Board. Ibrahim Bumilha, Vice Chairman of the Board of Trustees of the Mohammed Bin Rashid Humanitarian & Charity Establishment, will serve under HRH Princess Haya as the board's Vice-Chairman. Newly-appointed members of the board include Abdalla Ahmed Al Habbai, CEO of the Engineer's Office, Abdulla Abdul Rahman Al Shaibani, Secretary General of the Executive Council, Major General Mohammed Ahmed Al Marri, Director of General Directorate of Residency and Foreign Affairs – Dubai, Ambassador Abdul Rahman Ahmed Al Shamlan, Director of MOFA Office in Dubai, Hilal Saeed Al Marri, CEO of the Dubai World Trade Center, Hesham Abdulla Al Qassim, Deputy Chairman of Dubai Real Estate Corporation and CEO of Wasl, and Saeed Mohammed Hareb, Executive Director of Clubs and Marines in Nakheel Properties.
IHC was first established in 2007 in Dubai as part of the United Nation's international system of depots designed to speed aid to cope with humanitarian crises all over the globe. This system, the UN Humanitarian Relief Depots (UNHRD), consists of warehouses and offices in Panama, Italy, Ghana, Malaysia and Dubai. A $10 million contribution by His Highness Sheikh Mohammed and other Dubai benefactors in 2004 helped expand the UNHRD to cover the globe. Eight UN agencies and nearly 50 NGOs and commercial agencies with up to 200 staff are accommodated in the IHC complex today. The operation of the IHC is budgeted at around $6 million annually.
In addition to its role in logistics, in recent years the IHC was involved in emergency evacuations of UN staff from Yemen, Cairo, and earlier from Islamabad and Kabul after the bombing of UN offices. Dubai has regularly hosted displaced UN staff, offered temporary offices, and facilitated emergency medical care for injured aid workers.
The new Board will work to address a number of important issues. There has been a pressing need to further expand the IHC after pleas for added warehouse space from the United Nations and NGOs. Civil war, droughts and floods, and other crises in the Horn of Africa, Yemen, Afghanistan, Haiti and Pakistan have put a severe strain on UN and NGO operational capacities. UNHCR, for example, is seeking to expand its capacity at the IHC site to maintain supplies for up to 500,000 refugees at a time. The World Food Programme, the IHC's largest user, also plans to build up its handling of both food aid shipments out of Dubai. The largest NGO presences at the IHC facilities will be the Red Crescent, Red Cross and CARE.
"We are honoured to host UN and private agencies as well as NGOs whose missions are to deliver humanitarian aid in major crises." said HRH Princess Haya. "The UAE and Dubai take seriously their moral obligation to be at the heart of humanitarian assistance. We look forward to the new Board's contributions to doing this work even more effectively in the future. Dubai is the world's premiere city for logistics and transport and the IHC gives us the chance to put those strengths to work to save lives and give hope to millions in desperate need."
The decree takes effect from its date of issue and shall be published in the Official Gazette.
Follow Emirates 24|7 on Google News.