Mona Al Marri inaugurates 2nd edition of Modern Woman Show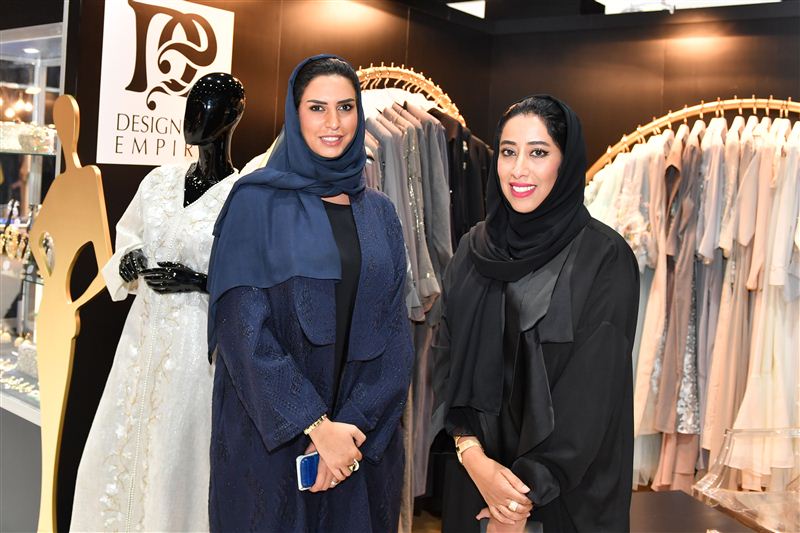 Chairperson and Managing Director of Dubai Women Establishment Mona Ghanem Al Marri has inaugurated the second edition of the ultra-luxurious lifestyle exhibition Modern Woman Show.
The Show has a lineup of over 80 exhibitors showcasing a diverse range of top fashion apparel brands, premium jewelry and perfumes, niche homeware, furniture and baby products. The event that runs from Thursday, 20th April to 22nd April, 2017, is being held at Za'abeel Hall 4, Dubai World Trade Center.
Mona Al Marri said, "Dubai's focus on innovation is attracting global brands that represent the highest in creativity and excellence. At the same time, Dubai's trend-setting spirit is spurring the emergence of a new generation of designers and entrepreneurs who are creating new concepts and themes that are having a transformative impact on various sectors, including fashion and lifestyle. The Modern Woman Show not only displays the cream of international excellence in the fashion and lifestyle sectors, but also gives innovative local designers, entrepreneurs and businesses a platform to showcase their unique globally competitive offerings."
Emirati entrepreneur and co-organiser of Modern Woman Show Reem Al Zarouni said, "The modest wear market is gaining a lot of momentum and growing. In fact, we are even seeing mainstream retailers and hi-end fashion labels such as DKNY, D&G , Tommy Hilfiger amongst others launching special collections to appeal to this market segment. Through our exhibition, we want to cater to the requirements of modest fashion just ahead of the Ramadan and Eid season. We have over 80 exhibitors that include more than 25 designers, local, regional as well as international who will be presenting contemporary, chic, elegant, sophisticated fashion labels in an exclusive setting of our exquisite show."
"I personally feel modesty is empowering and gives women the elegance and confidence to conquer the world. Covering up doesn't mean you cannot be stylish and that's what we want to showcase through our exhibition. Though there are many different niche brands from homeware, perfumes, confectionary, accessories, chocolates and jewelry being featured at the event, local and international designers showcasing modest fashion trends will be the highlight," she added.
Open to visitors from 12:00 noon to 10:00 pm every day, the event organisers are expecting a footfall of over 5000 over the three days.
According to Reuters and Dinar Standard, the global spending on modest fashion is expected to reach $484 billion by 2019 and Dubai has become an important player in promoting modest fashion trade – both from retail shopping to design and production. For now, Turkey leads the modest fashion industry at $39.3 billion with UAE coming second at $22.5 billion, followed by Indonesia at $18.8 billion.
Follow Emirates 24|7 on Google News.