President calls on new ministers to work diligently, faithfully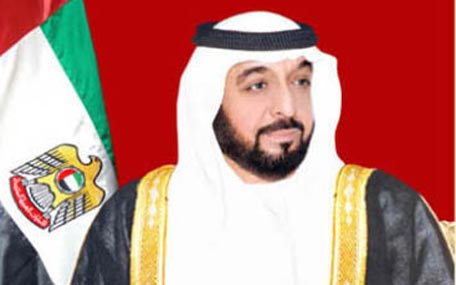 The UAE President His Highness Sheikh Khalifa bin Zayed Al Nahyan, Ruler of Abu Dhabi, has called on the ministers of the 12th Cabinet of the UAE government to work diligently and faithfully to help promote sustainable development of the country, achieve aspirations of its people, and take the UAE to even higher stage of advancement beyond its growing international stature that the country already enjoys.
The President expressed his confidence in the government of his brother, His Highness Sheikh Mohammed bin Rashid Al Maktoum, Vice-President and Prime Minister of the UAE and Ruler of Dubai, to work towards translating the objectives of the federal government's strategy to achieve further growth and prosperity in all fields.
Sheikh Khalifa stressed the importance of continuing the march started by the late Sheikh Zayed bin Sultan Al Nahyan and his brothers, the rulers of the Emirates, in various fields and the sincerity and dedication of its people who are the foundation of any national project that serves the nation and its citizens.
Sheikh Khalifa wished the new ministers and the government, led by His Highness Mohammed bin Rashid, good luck and success in their mission. The President said, "We, our people, and our nation are awaiting more of your contribution to continue the march of development, an area in which our country has taken significant steps, moving towards broader horizons and reinforcing the special position it holds at the regional and global level. "
He added, "We see your trustworthiness and we hope that you commit yourselves towards serving your country and its citizens," before expressing his thanks and appreciation to the ministers for their efforts in serving their country and their people.
President names Tahnoun bin Zayed as National Security Advisor
The UAE President His Highness Sheikh Khalifa bin Zayed Al Nahyan, Ruler of Abu Dhabi, has issued a federal decree, appointing Sheikh Tahnoun bin Zayed Al Nahyan as National Security Advisor who will report directly to the chairman of the Supreme Council for National Security.
The decree will be effective from the date of issuance and will be published in the official 'Gazette'.
Follow Emirates 24|7 on Google News.