RTA Call Centre receives half million calls in Q1, 2017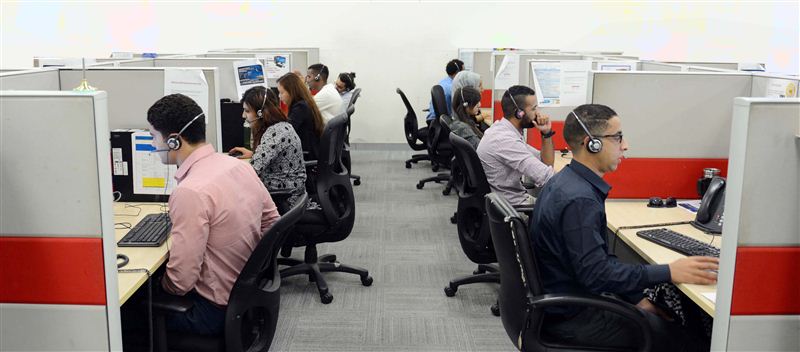 The Roads and Transport Authority (RTA) in Dubai has revealed that its Call Center (8009090) had received 598,204 calls during the first quarter of 2017 at a response rate of 10 seconds per call, which compares well with the planned response period of 20 seconds per call.
It is noteworthy that the Center handled 529,495 calls during the same period last year.
Ahmed Mahboub, Executive Director of Customers Service, RTA's Corporate Administrative Support Services Sector, said, "Receiving more than half a million calls during the first quarter of 2017 reflects the growing number of people opting to communicate with the award-winning Center.
It is recalled that RTA Call Center has won the Best Customers Call Center in the last edition of the Hamdan bin Mohammed Programme for Smart Government Award.
"This healthy increase is attributed to the huge efforts and excellent performance of the teams to ensure a quick response to the needs of customers needs in a record time despite the numerous services on offer.
In line with our Government directives to rank Dubai the smartest city in the world, and in response to the Smart City initiative of Dubai Government, the Call Center is focused on offering multiple e-services using hi-tech systems," he explained.
"During the first quarter of this year, the Center has processed 88,061 transactions through the IVR System and has also processed 31,884 transactions via e-mails; recording a 12% rise over the figure of the same period last year. It has finalised 5,708 transactions relating to driver licenses, vehicles and payment of fines, which reflects a massive increase of 54% when compared to the same period last year.
Transactions & inquiries channelled through chats amounted 39,872 transactions; which reflects a whopping increase of as much as 3701% over the same period last year.
Madinati observations clocked 6,705 cases during the first quarter of this year recording an 11% increase from the same period last year, and the sign-off rate of cases amounted to 99.7%.
"The RTA always seeks to realise its 3rd Strategic Goal (People Happiness) considering it the backbone of its strategy aimed at improving services as well as the means of delivering them.
It focuses on using advanced technology to meet customers' growing needs & expectations and save much of their time & efforts," added Mahboub.
Follow Emirates 24|7 on Google News.