Sheikh Hamdan chairs Executive Council meeting, approves series of economic stimulus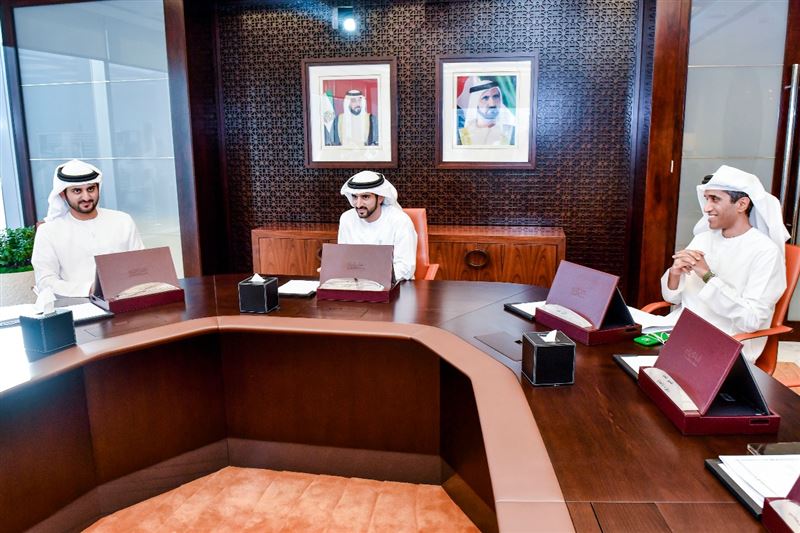 H.H. Sheikh Hamdan bin Mohammed bin Rashid Al Maktoum, Crown Prince of Dubai and Chairman of Dubai Executive Council, chaired today the Council's meeting, which took place at Emirates Towers.
The meeting reviewed a number of topics in the presence of H.H. Sheikh Maktoum bin Mohammed bin Rashid Al Maktoum, Deputy Ruler of Dubai, and First Deputy Chairman of The Executive Council and H.H. Sheikh Ahmed bin Saeed Al Maktoum, Second Deputy Chairman of The Executive Council.
The Council approved the first batch of suggestions that aims to slash government fees as part of the directives of His Highness Sheikh Mohammed bin Rashid Al Maktoum, the Vice President, Prime Minister and Ruler of Dubai, that aims to reduce the cost of doing business in Dubai, and further cement position as destination of choice for investments.
The board members also reviewed the objectives of the strategic programmes along with the time frame of execution. The new policy aims to stash "market fees" imposed by Dubai Municipality from 5 per cent to 2.5 per cent, in addition to scrapping 19 fees related to aviation industry, as Dubai aims to attract foreign investments worth more than AED1 billion in the aviation sector.
The Council also directed Land Department to waive late payment fees on property registration imposed by Dubai Land Department for 60 days which used to be 4%.
The Council also put a freeze on school fees for 2018-2019, where all private school won't be allowed to increase the school fees during the next academic year.
Follow Emirates 24|7 on Google News.