Sheikh Mohammed approves law for speedy rulings on minor cases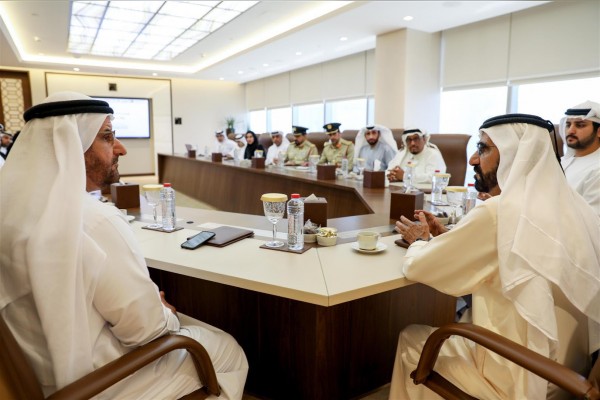 Vice President, Prime Minister and Ruler of Dubai, His Highness Sheikh Mohammed bin Rashid Al Maktoum approved on Tuesday Law No. (1) of 2017 on facilitating speedy rulings on minor cases outside the court.
He also approved an initiative to provide 'one-day-resolution of cases'.
The move forms part of implementing Dubai Plan 2021's objectives of improving the efficiency of the judicial system and fast-tracking the litigation process in Dubai.
His Highness Sheikh Mohammed said, "The UAE is a state governed by institutions and the law, and has a distinctive judicial system based on the latest systems and procedures. The UAE's independent judicial and security authorities seek to ensure that justice is delivered effectively and speedily without compromising the rule of law."
He added, "These initiatives are part of our efforts to improve the government system in Dubai. We always seek to find ways to enhance the efficiency, quality and speed with which government services are delivered, boost the happiness of members of society, and increase customer satisfaction for services."
Sheikh Mohammed bin Rashid also praised the efforts of the judicial system in Dubai, and ordered the implementation of the initiative to provide 'one-day-resolution of cases' across police stations starting from tomorrow. "We reviewed the initial outcomes of the initiative to provide 'one-day-resolution of cases', and we saw that it delivered high time and cost efficiencies. We have ordered police stations across Dubai to implement this and further streamline the process so that it can be implemented in other sectors. We are keen to proactively seek ways of enhancing efficiencies in all sectors so that we can achieve high rankings in global competitiveness reports," Sheikh Mohammed said.
"We are sure that our judicial system will be able to provide highly efficient services in record time, which will help us enhance efficiencies in the resolution of minor cases, apart from reducing the workload on courts," he said.
Sheikh Mohammed's remarks were made during a meeting held at the office of the Executive Council at Emirates Towers, in the presence of Deputy Ruler of Dubai and Chairman of the Judicial Council, Sheikh Maktoum bin Mohammed bin Rashid Al Maktoum; and Chairman of Dubai Civil Aviation and Chief Executive of Emirates Group and Second Deputy Chairman of The Executive Council, Sheikh Ahmed bin Saeed Al Maktoum, along with a number of Dubai government officials.
The initiative to provide 'one-day-resolution of cases' reduces the process of resolving minor cases to just two steps that can be completed within 24 hours. This initiative aims to reduce waiting time at Dubai Court by 60%, speed up the settlement of the case by 60% and save Dh40 million in government expenses.
The initiative was initially implemented at Al Barsha and Al-Murraqabat Police stations. Later, it was introduced in immigration and traffic prosecution, as well as Deira Prosecution in 2015. The initiative saw positive results. As many as 70% of minor cases were resolved using this system in 2016.
Law No. (1) of 2017 allows the Public Prosecution to impose fines and additional penalties on convicted individuals. The Law grants the Attorney General the authority to identify the types of cases that fall under the purview of this Law, which includes refusal to pay, cases involving low-value cheques, slander and simple assaults among others.
Follow Emirates 24|7 on Google News.