Sheikh Mohammed congratulates high school top-achievers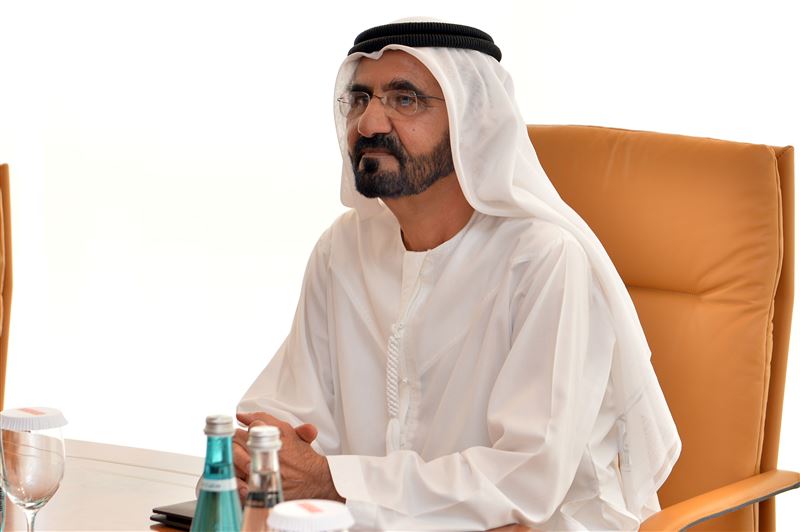 His Highness Sheikh Mohammed bin Rashid Al Maktoum, the Vice President, Prime Minister and Ruler of Dubai, has congratulated three female high-school students who achieved top scores in the 2017-2018 academic year in the UAE.
His Highness made surprise phone calls to the students, Aryam Khalifa Duha Al Kaabi and Taymaa Khayer Allah Mohammed Saleh Al Hazayma, both students from Mzeirea Girls School For Basic & Secondary Education in Ajman, and Hajar Mohammed Ahmed Al Batanouni from Alhilaliyaat Girls School For Basic & Secondary Education in Ajman. Sheikh Mohammed praised the three students for their remarkable achievements and wished them further success in university.
"I am happy to share with the high school top achievers their success and joy. Being aware of the value of knowledge and its role in improving our lives is critical to our success. Education will always remain the top priority of the government. Science and learning are key to the progress of nations," Sheikh Mohammed said. "Our investment in the future starts with preparing youth to achieve the highest levels of excellence. We have high ambitions for our youth and we will spare no effort in helping them tap their fullest potential."
The three students expressed their delight at receiving a call from Sheikh Mohammed. They said that his words were fatherly and he encouraged them to achieve further excellence in university.
Follow Emirates 24|7 on Google News.