Sheikh Mohammed launches 'Hope Makers' Initiative to rekindle hope in Arab World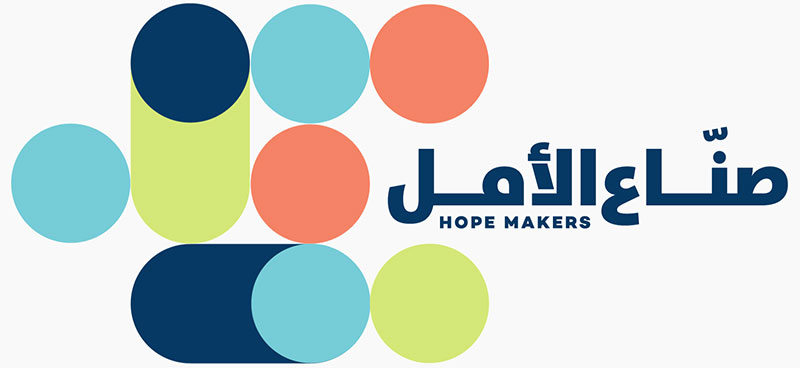 Vice President, Prime Minister and Ruler of Dubai, His Highness Sheikh Mohammed bin Rashid Al Maktoum, has launched the 'Hope Makers' initiative.
The effort, the largest of its kind in the region, aims to honour and acknowledge social and humanitarian programmes and projects that help improve people's lives while spreading hope and instilling the positive values of giving and optimism.
His Highness Sheikh Mohammed bin Rashid said, "The Hope Makers initiative is in line with the UAE's Year of Giving and aims to extend the activities related to the initiative throughout the Arab world."
He stressed the importance of highlighting exceptional contributions made by ordinary people, and noted, "Our aim is to celebrate hope makers for being the real stars and true role models for generations. These are the unsung heroes, who do good and do not wait or ask for reward. While they may not actively seek fame, it is our responsibility to acknowledge their humanitarian contributions and ensure they are presented as heroes to young generations who need role models to truly achieve positive impact and change."
Sheikh Mohammed bin Rashid reiterated that celebrating the spirit of hope in the region, especially in the present circumstances "is the need of the hour. This effort is not limited to certain segments of society." He called on everyone to take responsibility for this outstanding social and cultural mission.
"We will not and cannot be desperate and we have to fight the wave of desperation that is taking over our Arab world. Nations cannot develop and build if they allow despair to put down our people and especially our youth. We are all equally responsible for bringing hope to our region," he said.
Sheikh Mohammed added, "The development of nations and societies is not achieved by governments alone, conscious and responsible people are key in tackling social, economic and cultural challenges."
He said, "We all have some good in ourselves, each of us can contribute towards our societies and we are driven by hopes that push us to drive positive change. For instance, there are people who take care of orphans, feed the hungry, look after under-privileged families, support youth, treat patients, add value to the knowledge and education sector, care for the environment and innovate for the well-being of others. These are our partners in making hope in the Arab world."
Sheikh Mohammed summed up that closing the door to hope means opening the window to despair. He noted, "Humanity needed to preserve our common values in order to build nations and countries. Development and growth cannot take place in the absence of values."
He published an innovative advertisement on his social media accounts to coincide with the launch of the Hope Makers initiative.
The advertisement announced a job opening for anyone from the Arab world aged five to 95.
Applicants needed to be skilled in giving and serving people, be positive and believe in the capabilities of Arab nations.
The advertisement also mandated that they had at least one social initiative to their credit. The compensation, according to the advertisement, is Dh1 million.
The announcement predictably sparked an unprecedented response with thousands of shares, likes and comments nominating candidates, suggesting ideas and asking questions.
The Hope Makers initiative falls under the umbrella of the Mohammed Bin Rashid Al Maktoum Global Initiatives, which aims to bolster the UAE's humanitarian efforts and translate the goals of the Year of Giving on the ground.
The initiative is in line with the vision of His Highness Sheikh Mohammed bin Rashid Al Maktoum to spread hope and positivity and instill a culture of generosity and optimism in the region.
Aiming to recognise and reward hope makers in the Arab world who are dedicated to serving others and improving people's lives, the initiative will highlight their distinguished volunteer work and enable them to expand its scope and reach.
The Hope Makers initiative targets people who have – as individuals or as part of a volunteering program, campaign or organisation – contributed towards improving the lives of a segment of society, or addressing a certain economic, social, educational or cultural issue. To qualify for a nomination, the candidates' efforts must be voluntary and without compensation.
Focussing on spreading hope in five main fields – voluntary work, education, health, youth work, media and new media – the initiative has chosen renowned Saudi activist Ahmad Al Shugairi as its spokesperson. Al Shugairi is the founder of the website https://i7san.net/, the first Arab social media network dedicated to voluntary work and spreading the culture of volunteering.
The Hope Makers initiative aims to explore more than 20,000 stories of hope and get to know the people behind these stories, introduce them to the world, and celebrate their achievements. Utilising social media, the initiative will provide a platform for millions of followers to spread the stories of hope, discuss them in-depth and choose their favourite Hope Maker.
Hope Makers can be nominated by others or can nominate themselves. Organisations can also propose individuals who have been involved in humanitarian and socially impactful work. Nominations, supported with information, photos and videos that showcase the work of the Hope Maker, can be entered via www.ArabHopeMakers.com.
A jury that includes humanitarian activists will carefully examine all nominations and select five finalists. The initiative will culminate in an award ceremony in Dubai, where the jury chooses the ultimate winner with the help of the audience.
Follow Emirates 24|7 on Google News.